Director and Principal Investigator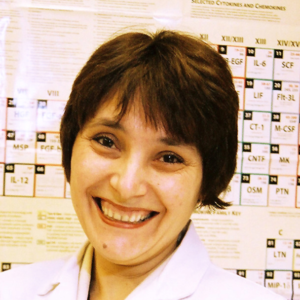 Raina N. Fichorova, MD, PhD
Professor of Obstetrics, Gynecology and Reproductive Biology | Harvard Medical School
Artium Magistrum Honoris Causa | Harvard University
The Walter Channing MD Distinguished Chair in Obstetrics and Gynecology
Raina N. Fichorova, MD, PhD, AMHC, is Chief of the Division of Genital Tract Biology in the Department of Obstetrics and Gynecology at Brigham and Women's Hospital (BWH), the Walter Channing MD Distinguished Chair in Obstetrics and Gynecology, and Professor of Obstetrics, Gynecology and Reproductive Biology at Harvard Medical School (HMS). She was born in Bulgaria and obtained her MD and PhD from Sofia Medical University, the top medical school of Bulgaria. She then completed a fellowship in reproductive immunology at HMS/BWH and has been on the Harvard Faculty since 1997. She is the recipient of NIH grants, and multiple honors and awards, including a Harvard University Artium magistrum honoris causa and the Excellence in teaching Award from the Academy at HMS. The Laboratory of Genital Tract Biology founded by Dr. Fichorova is the first research laboratory accredited by the College of American Pathologists at BWH.
The mission of Dr. Fichorova's research division is to advance medical knowledge, prevention and cure of inflammatory conditions in the female reproductive tract and to improve reproductive and sexual health through research. The focus of her research is on the healthy immunobiome, the inflammatory pathways of disease and preventable immunoinflammatory conditions in the mother that are linked to child health outcomes. Her latest findings unveil galectin function in the host-parasite cross-talk, the role of endosymbiont protozoan viruses in human disease, neonatal inflammatory indicators of developmental disturbances, and maternal microbes associated with newborn health.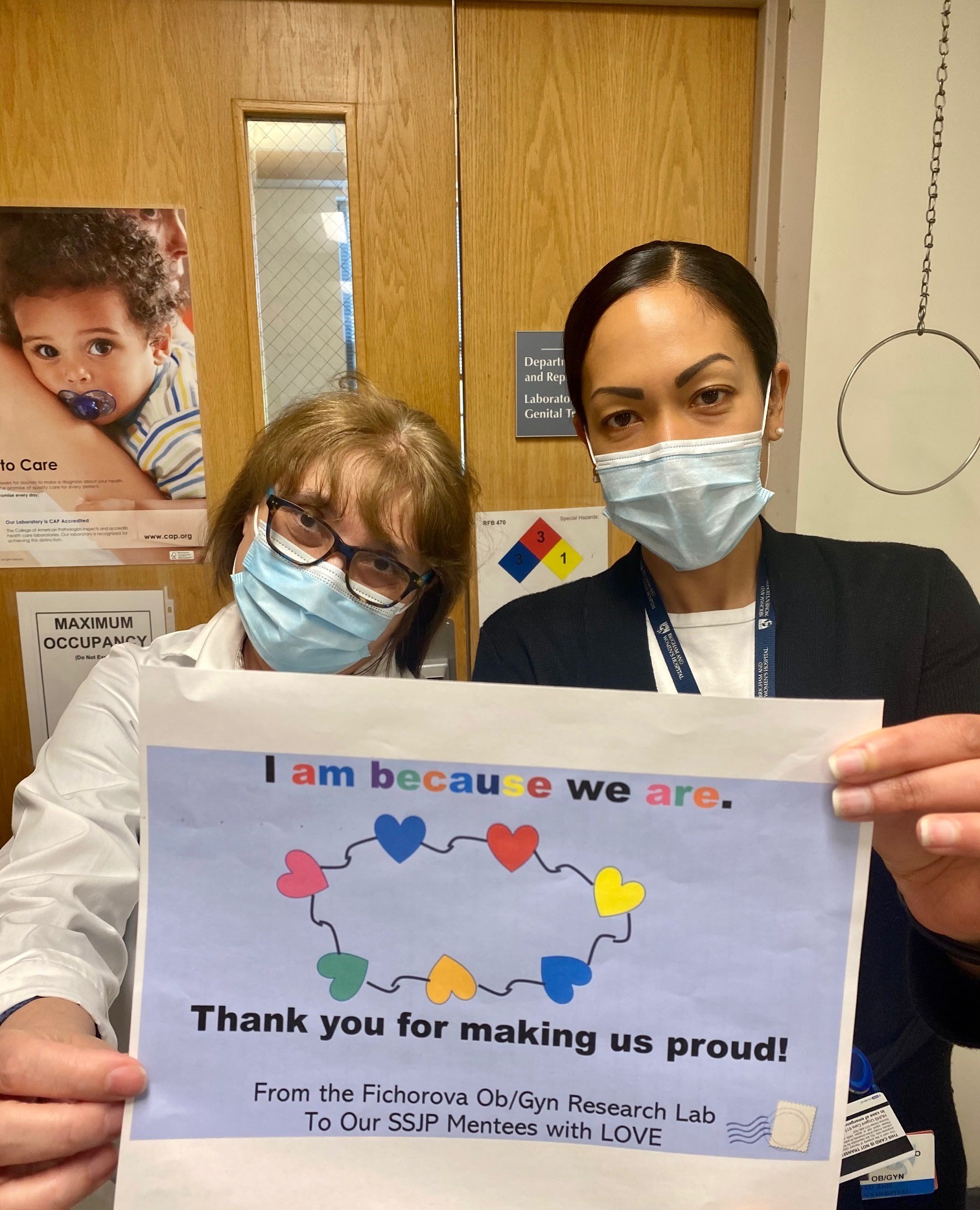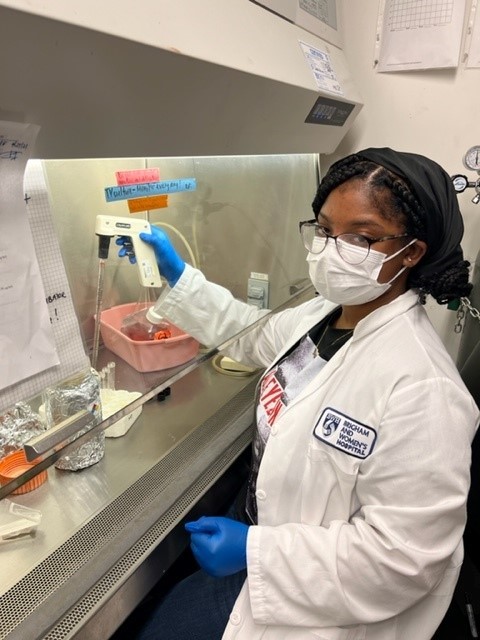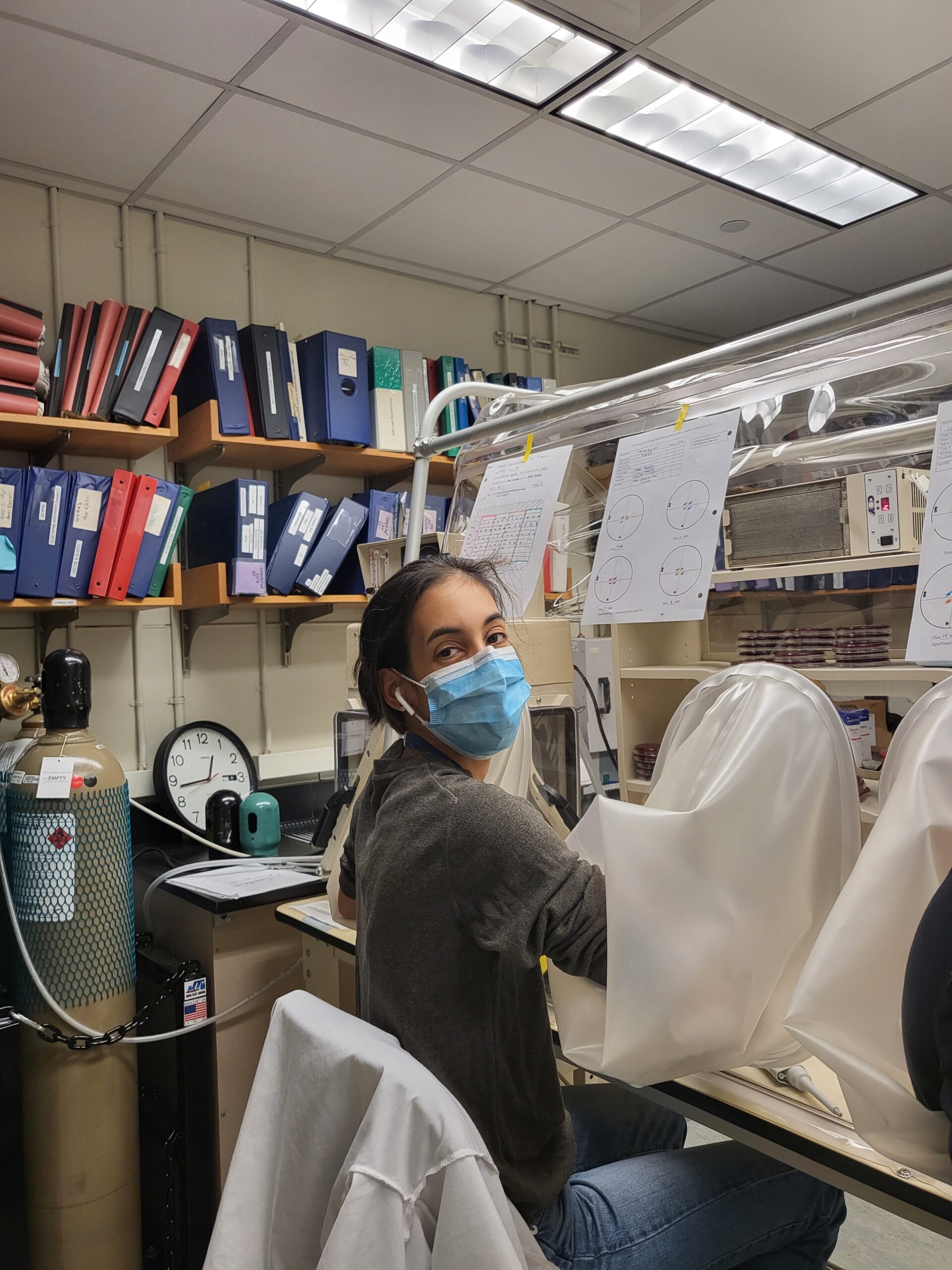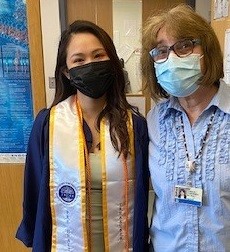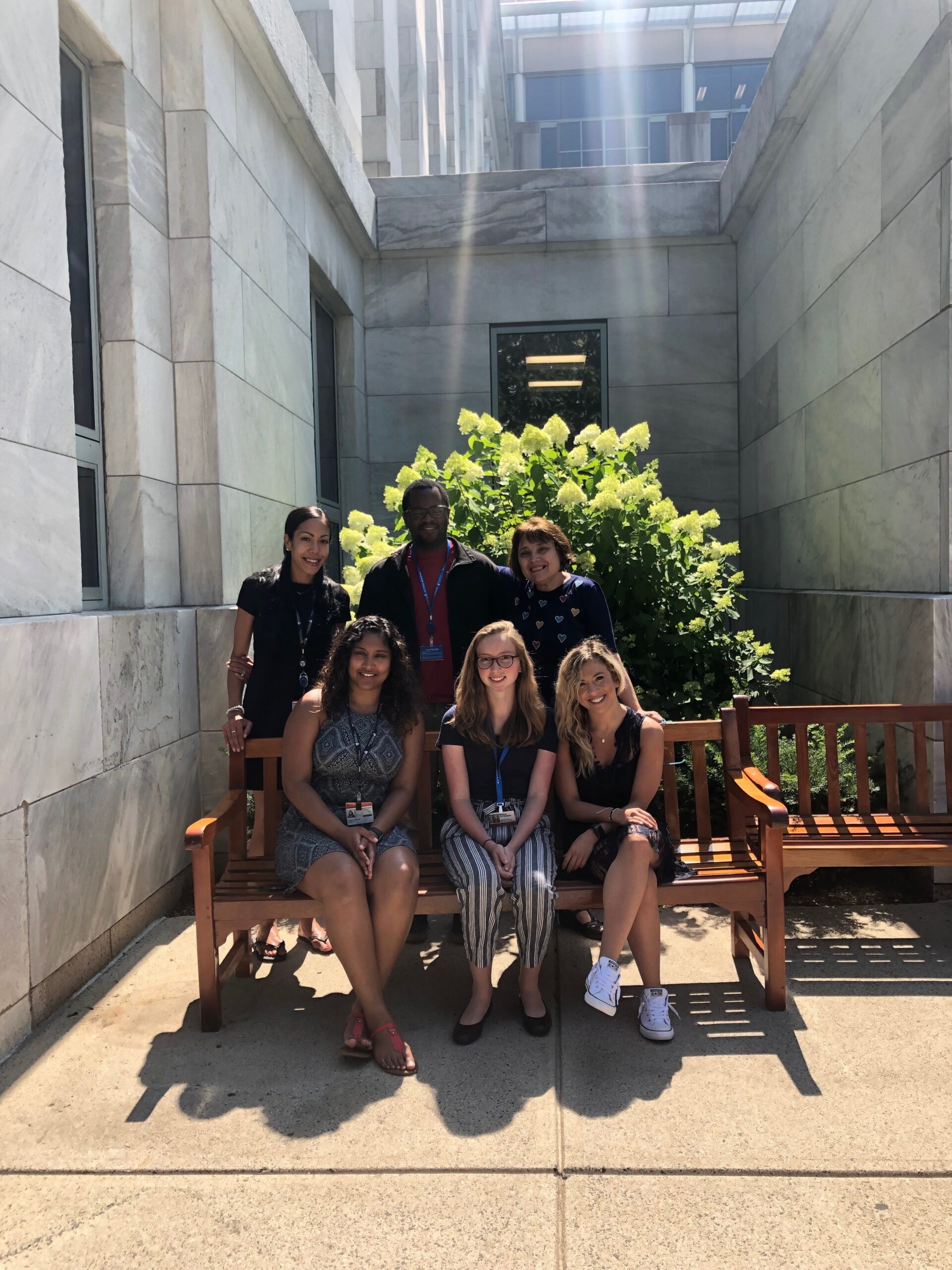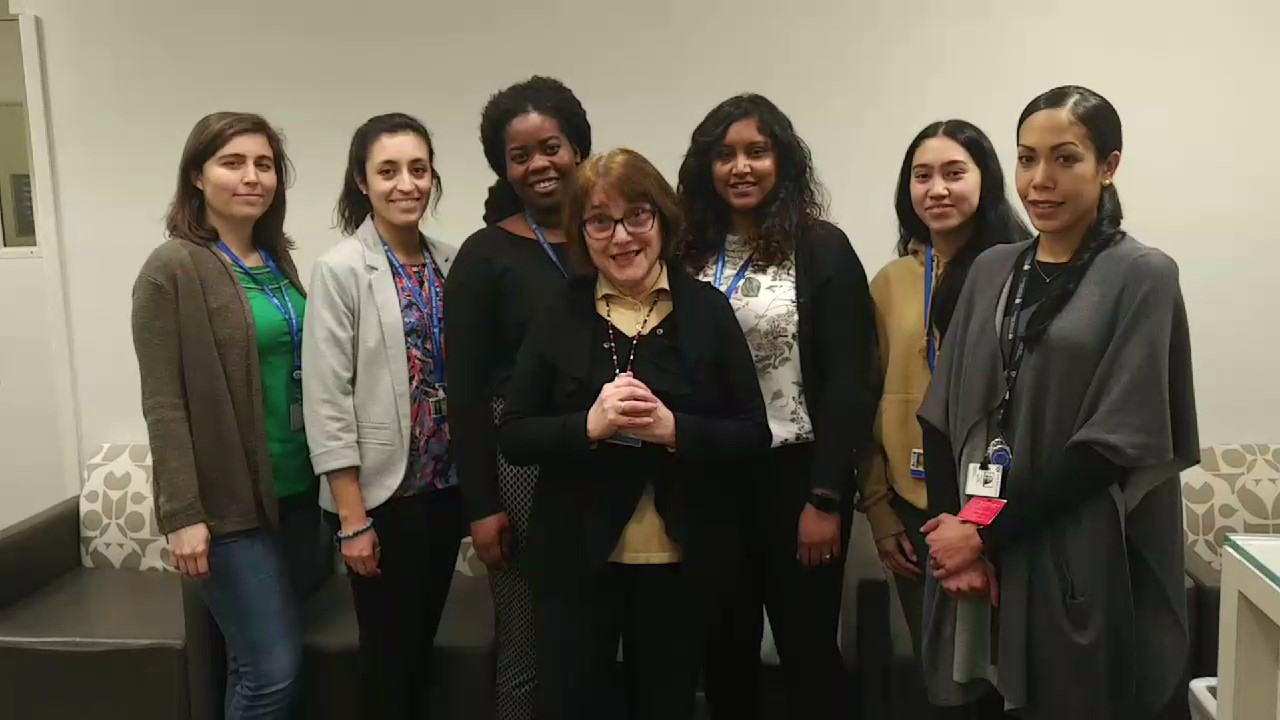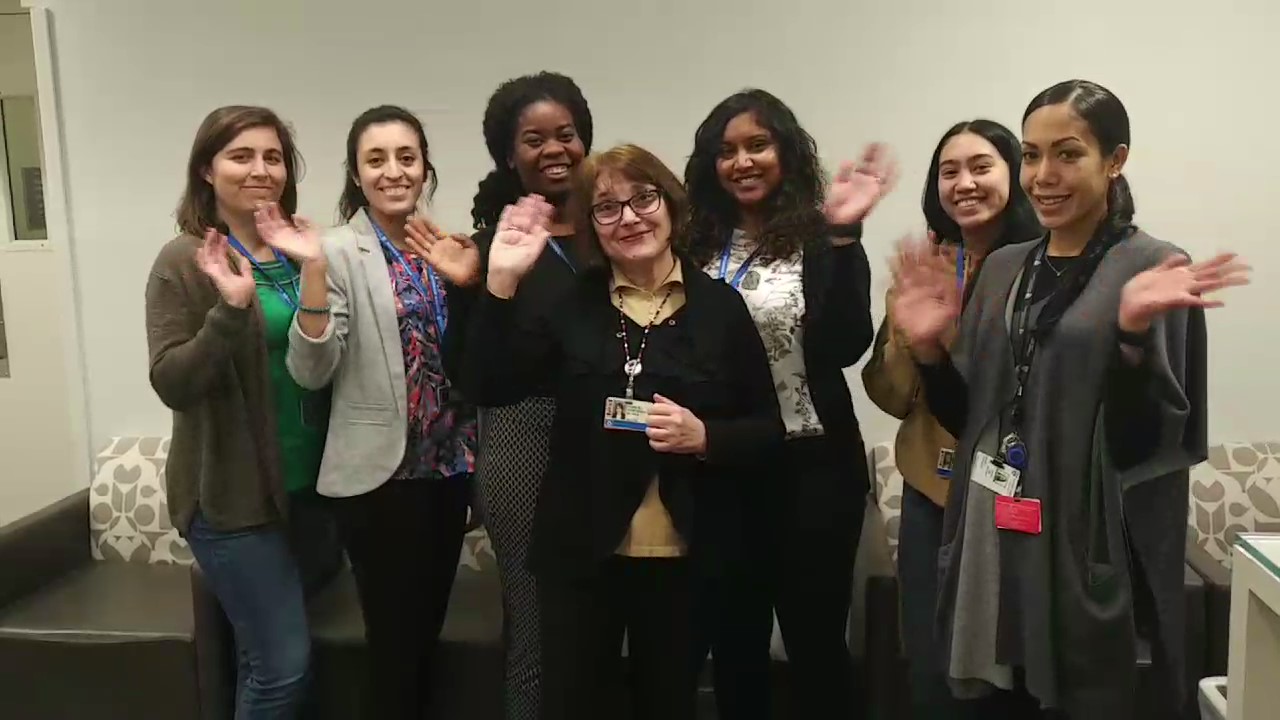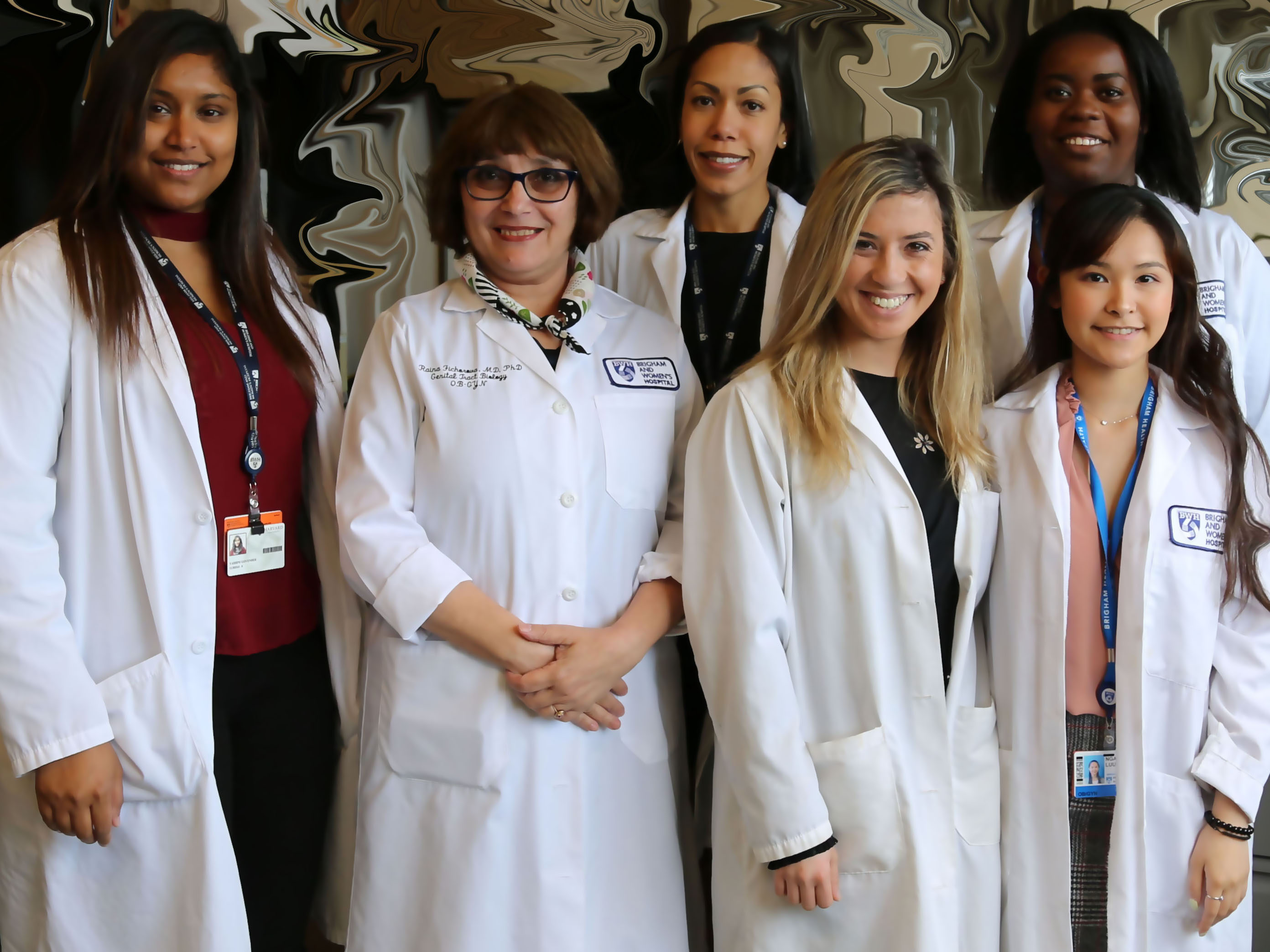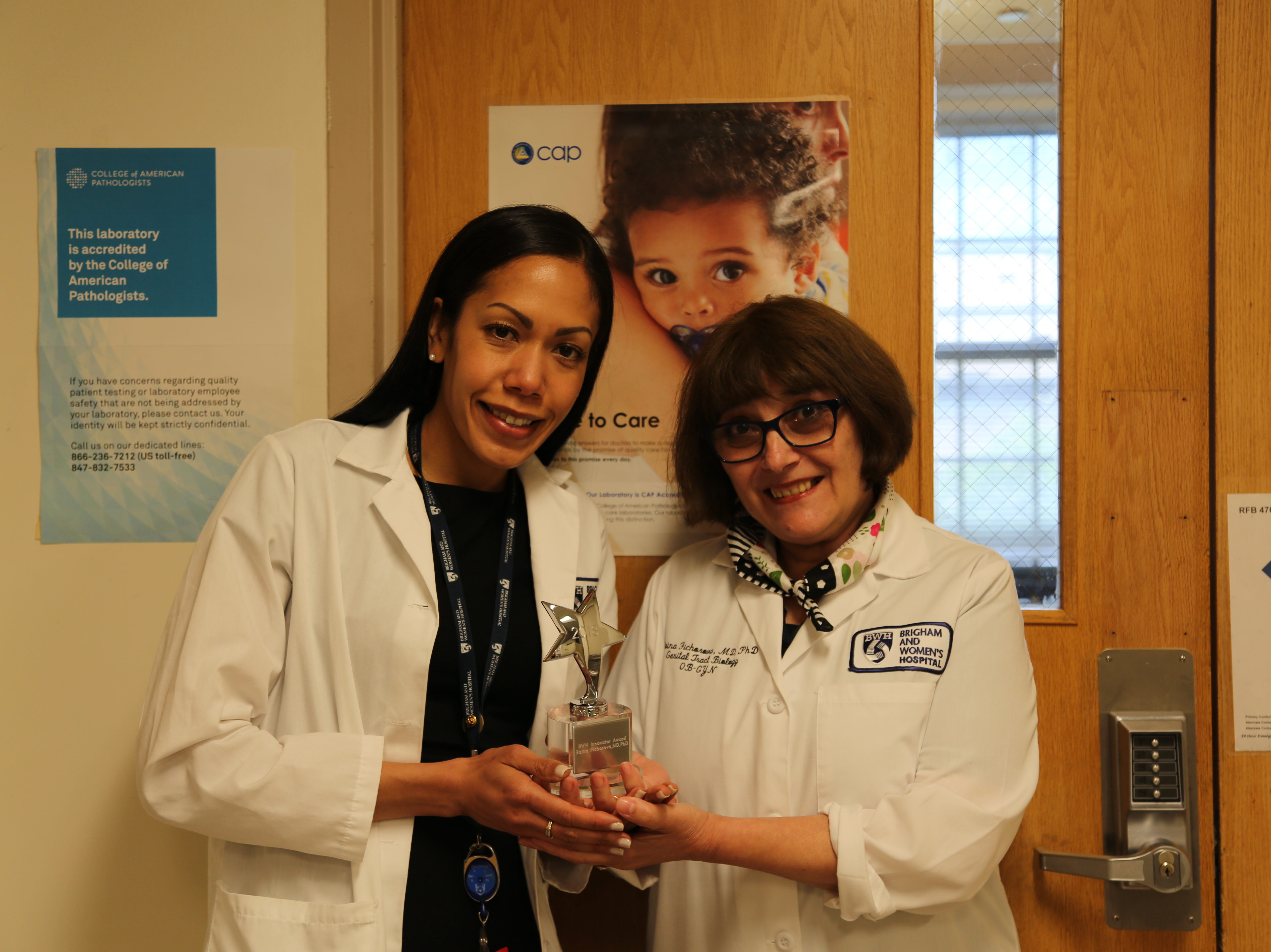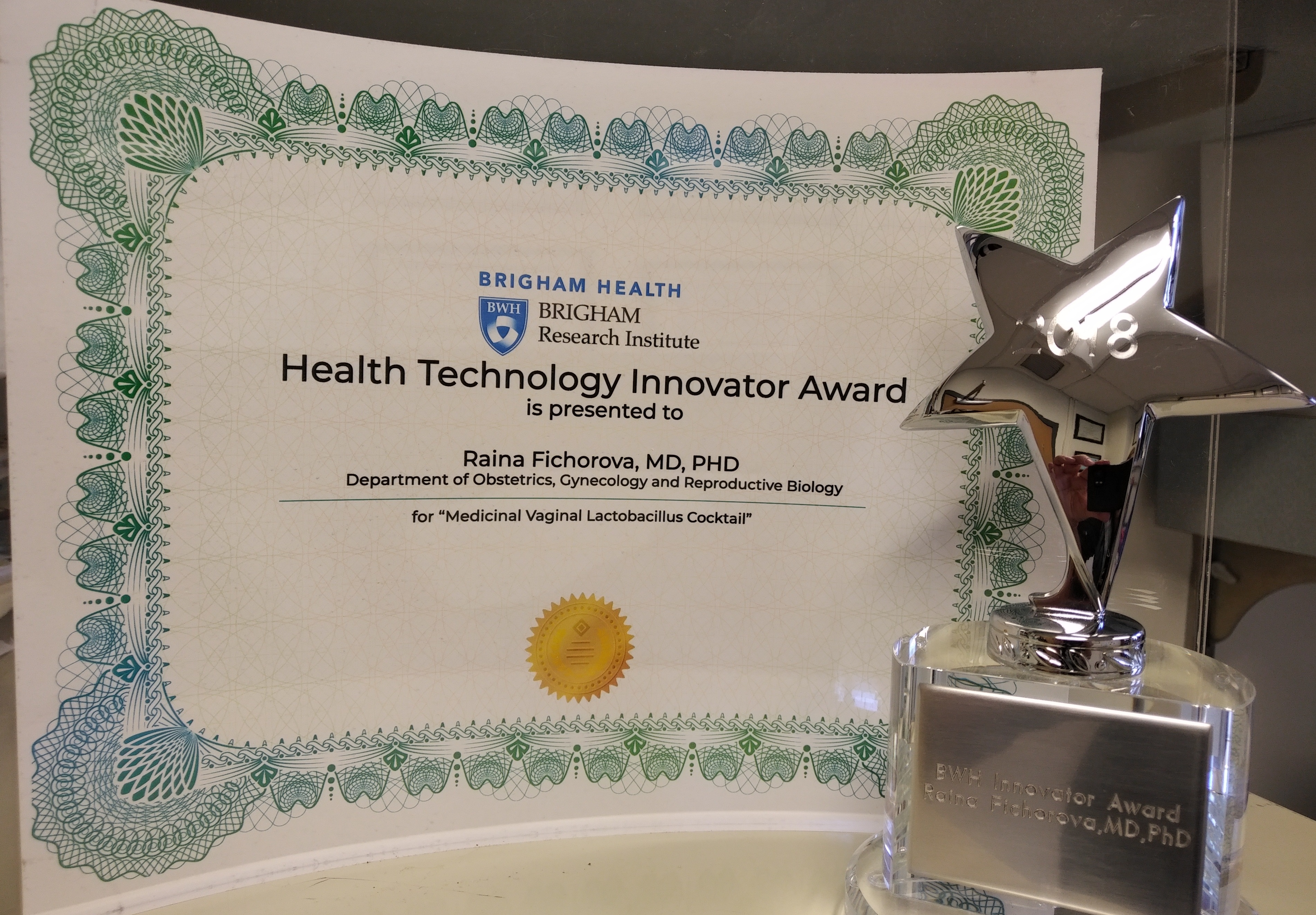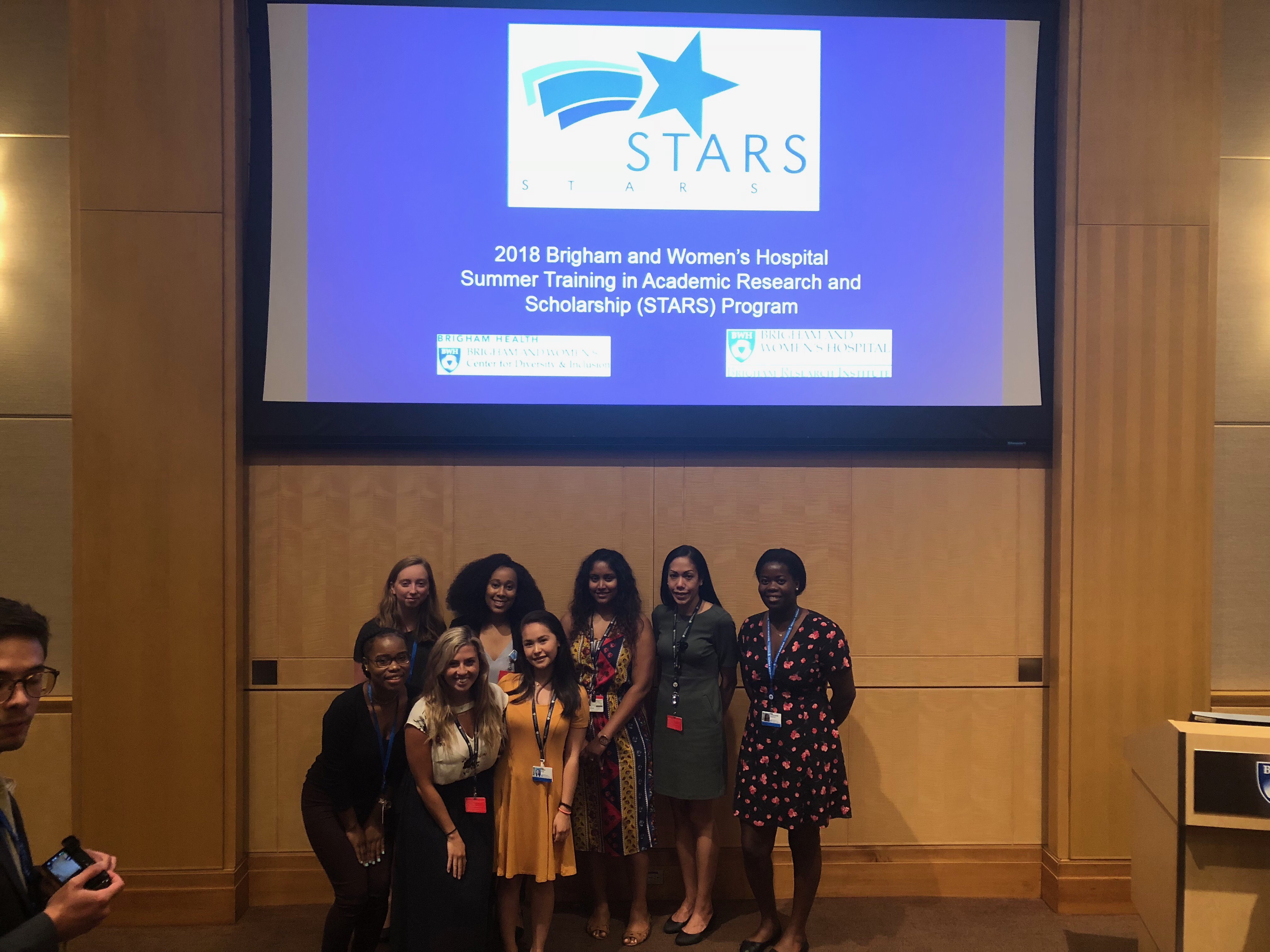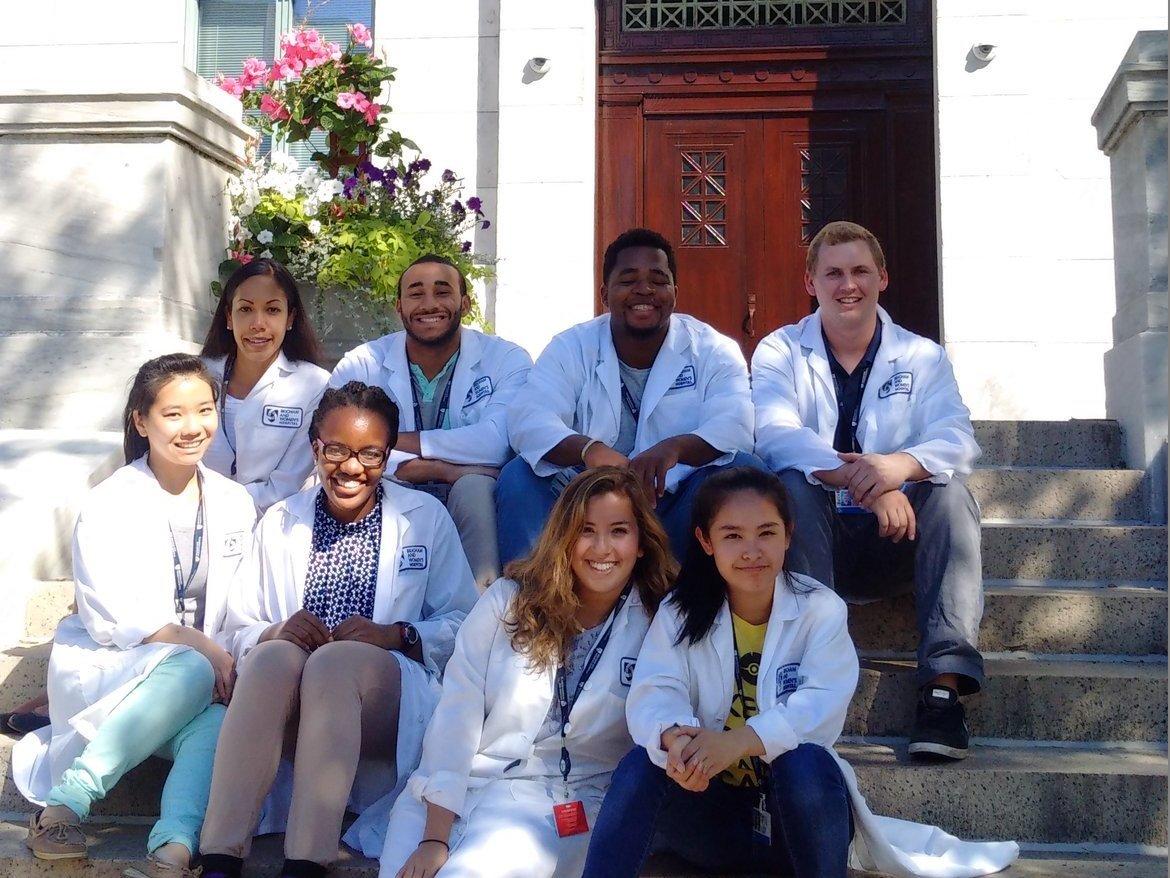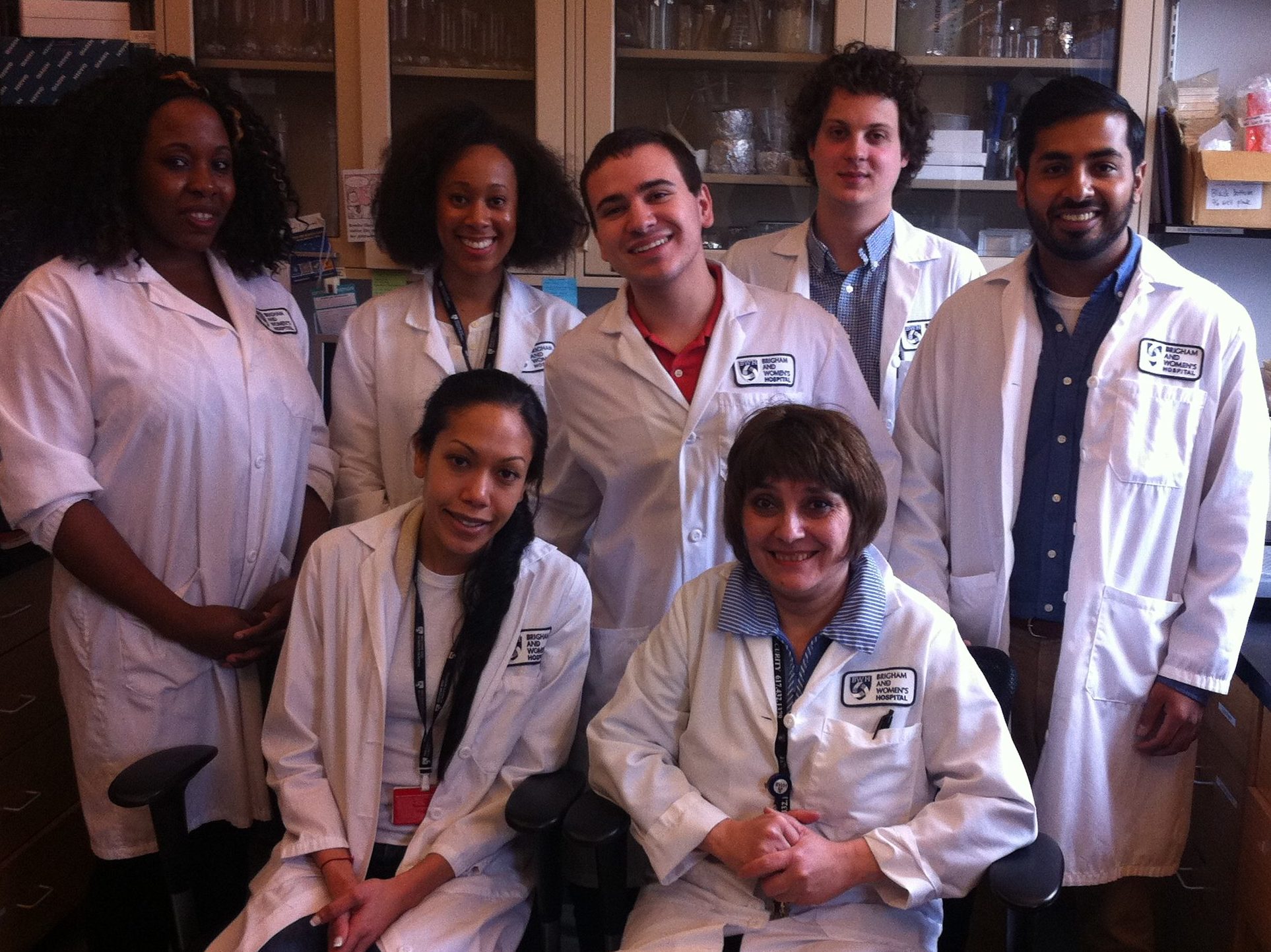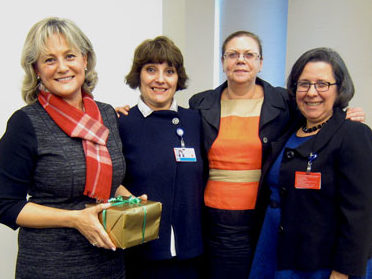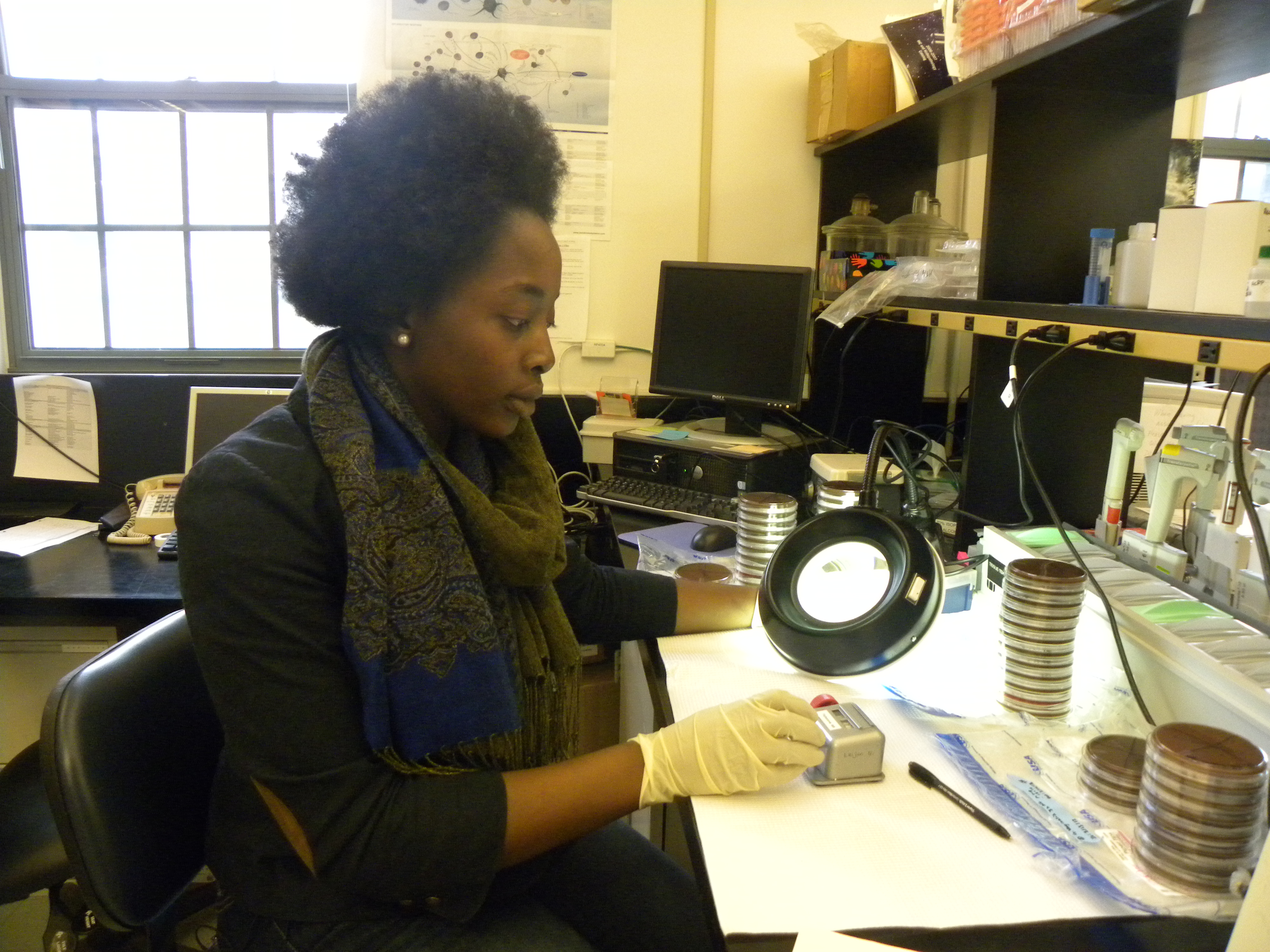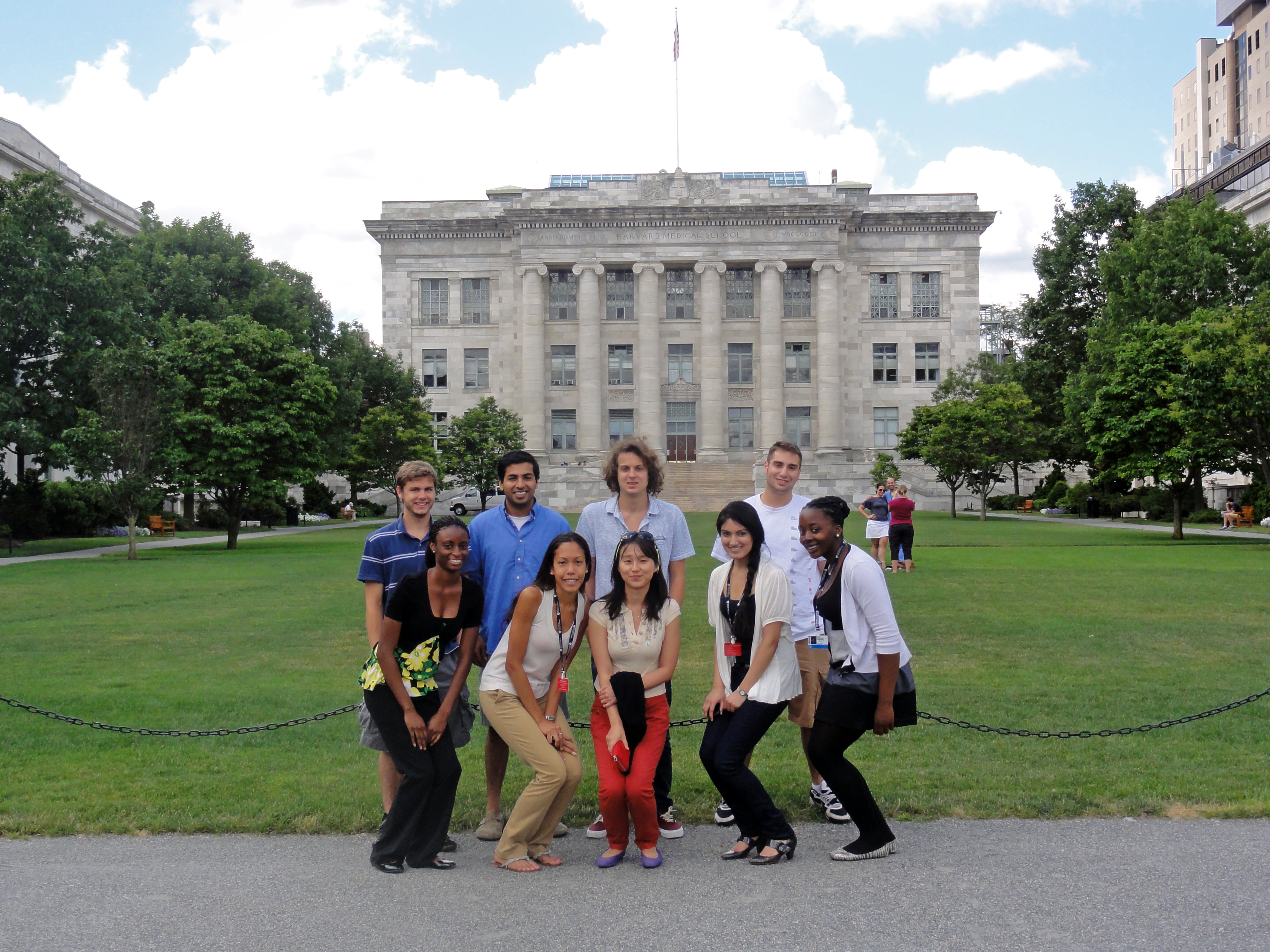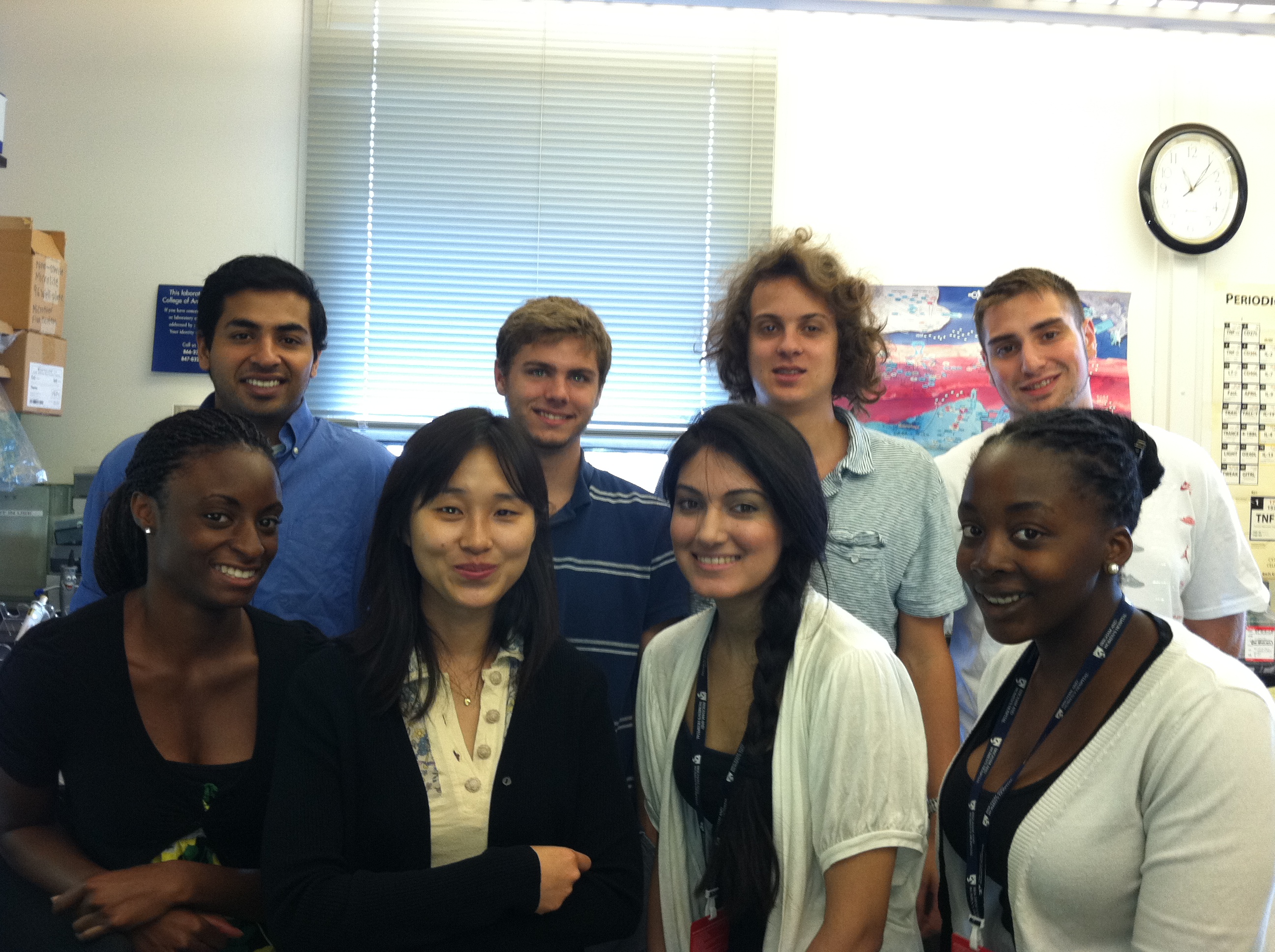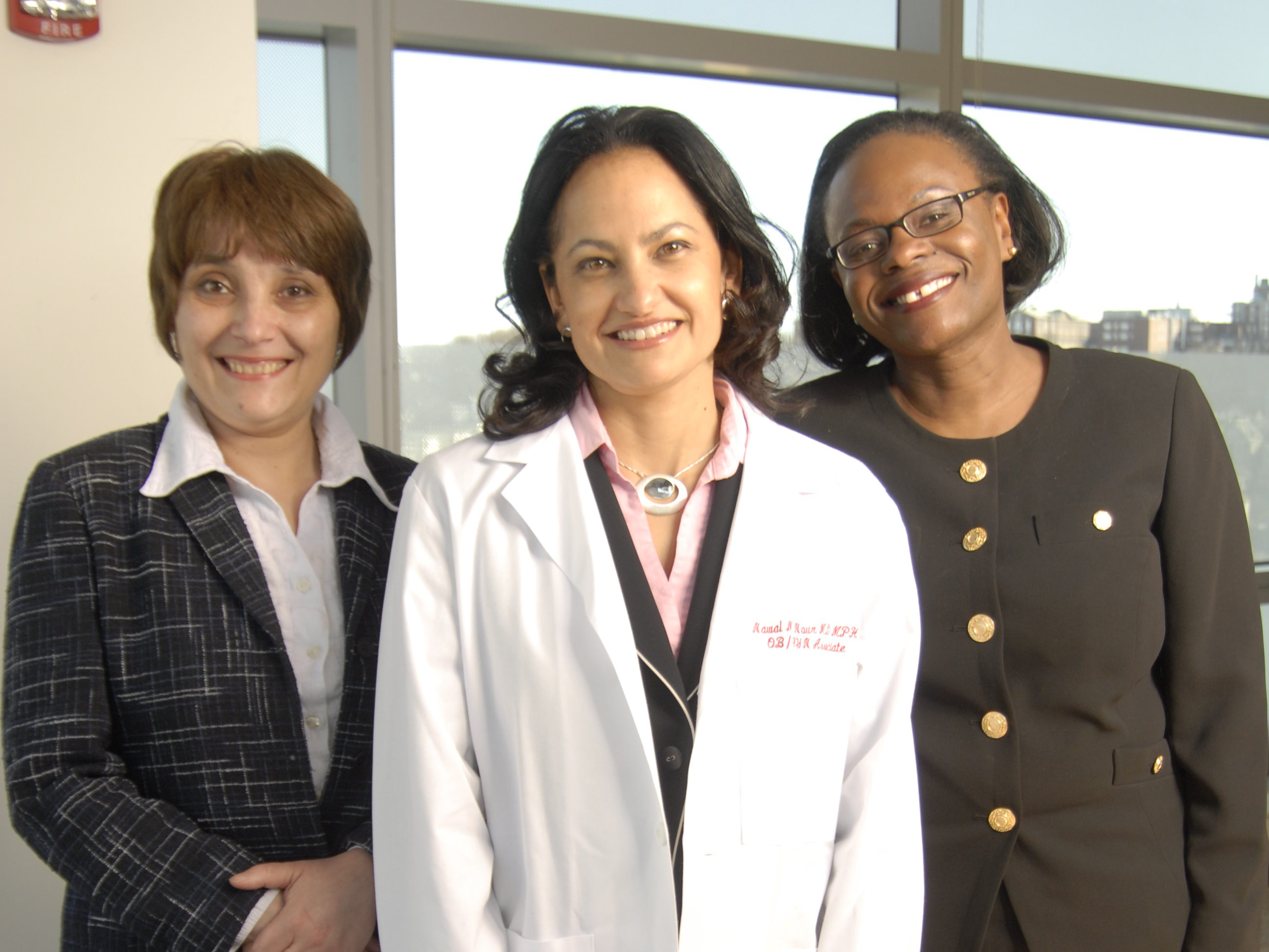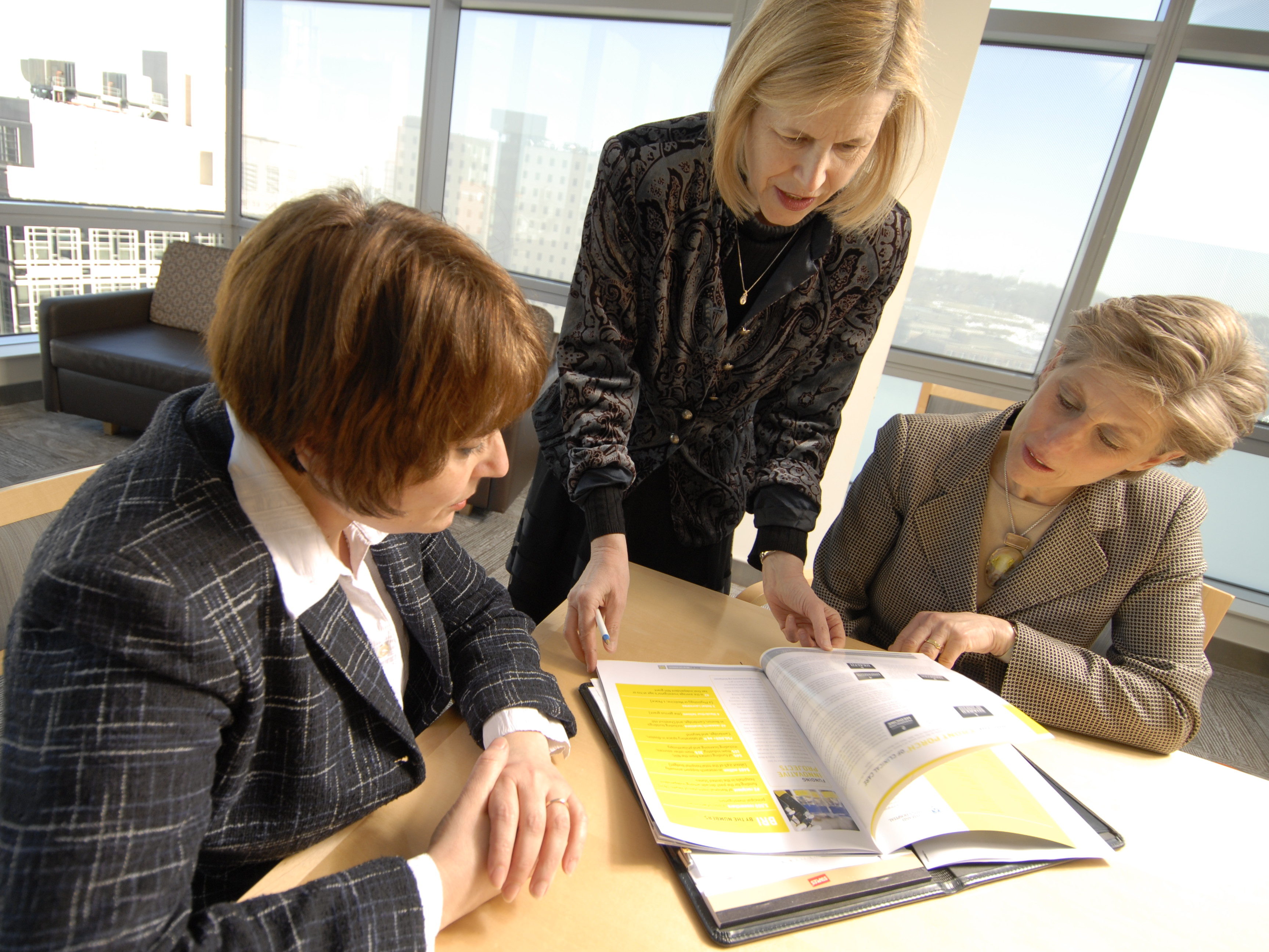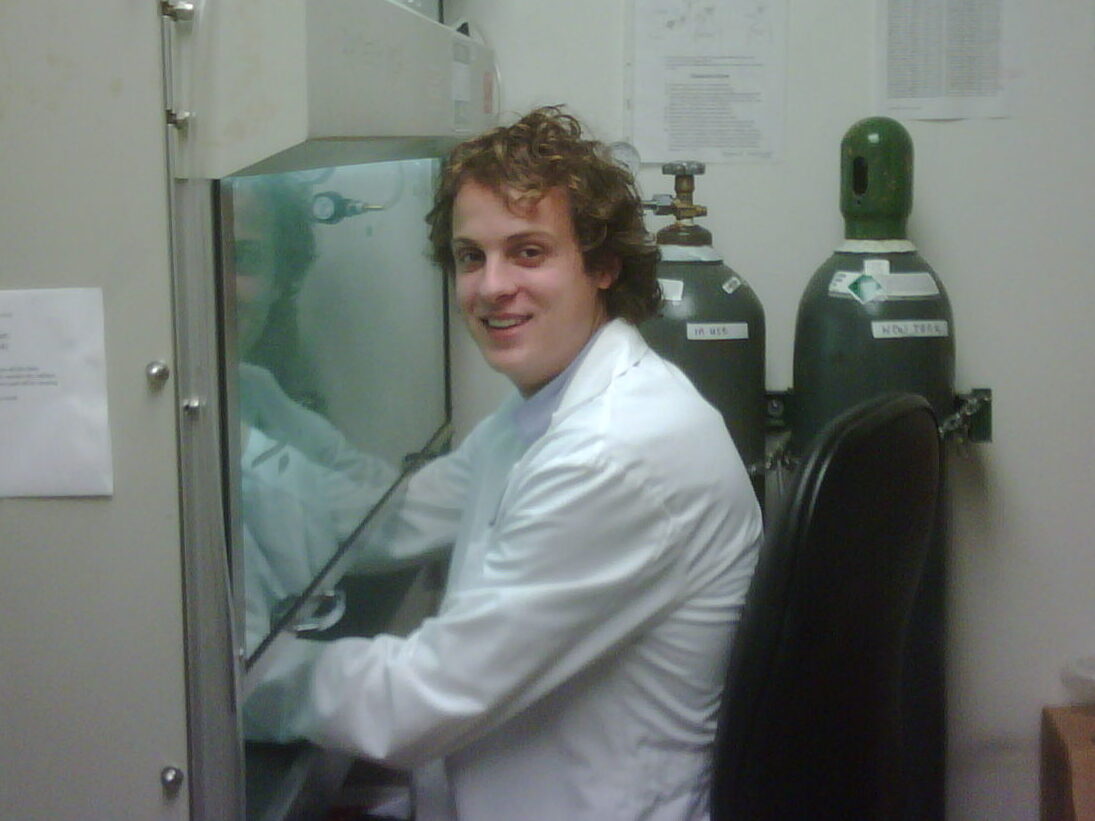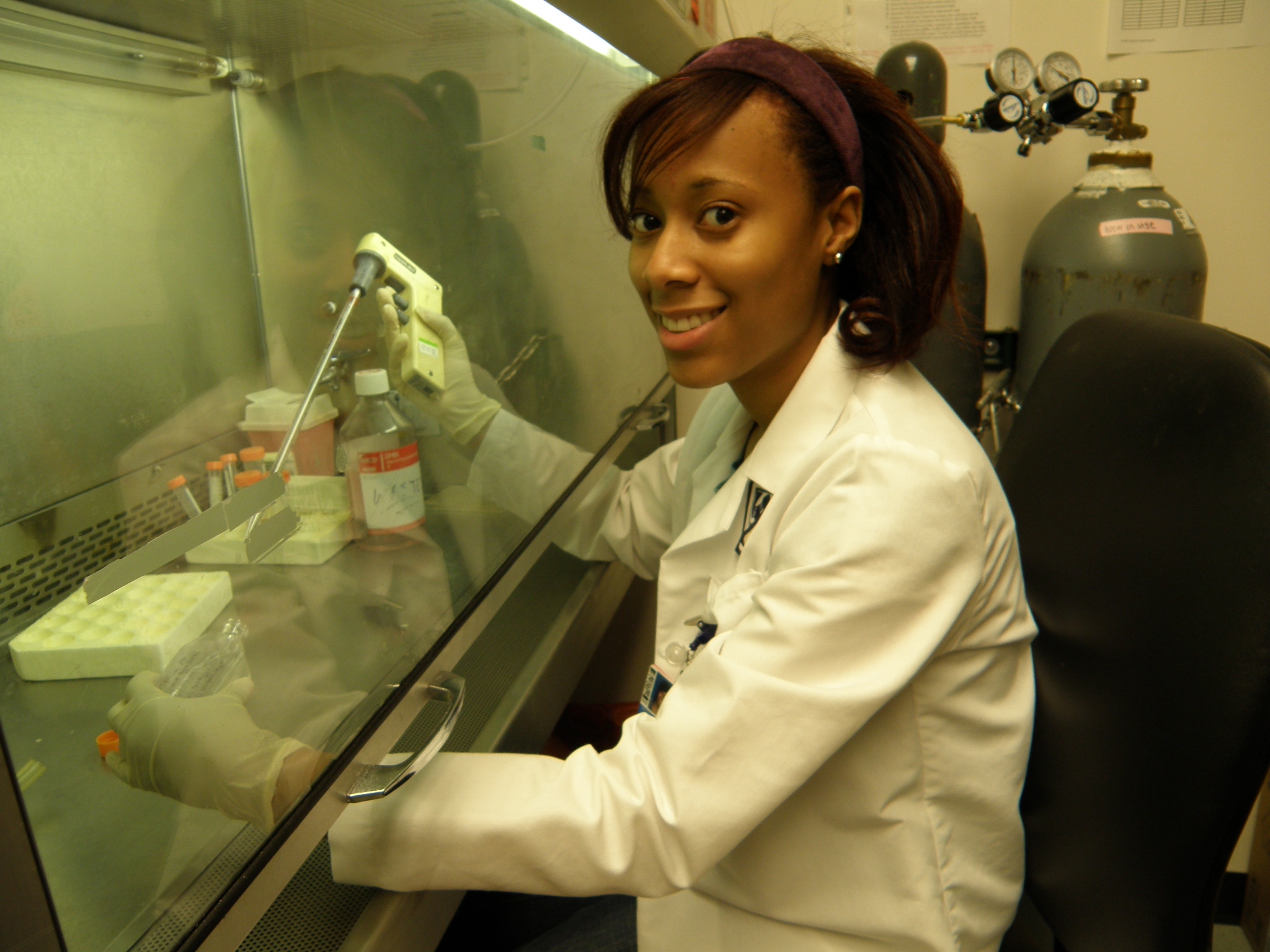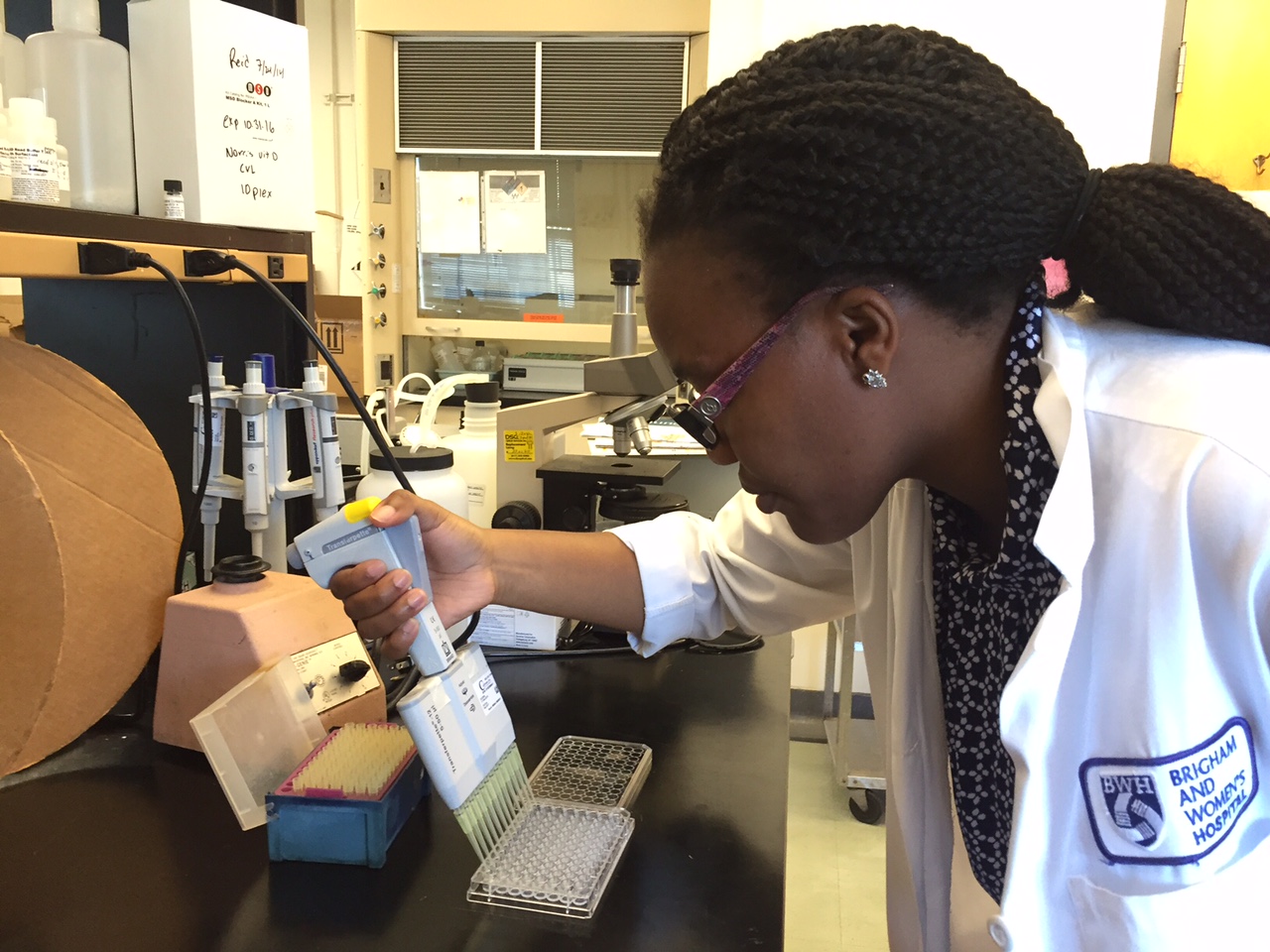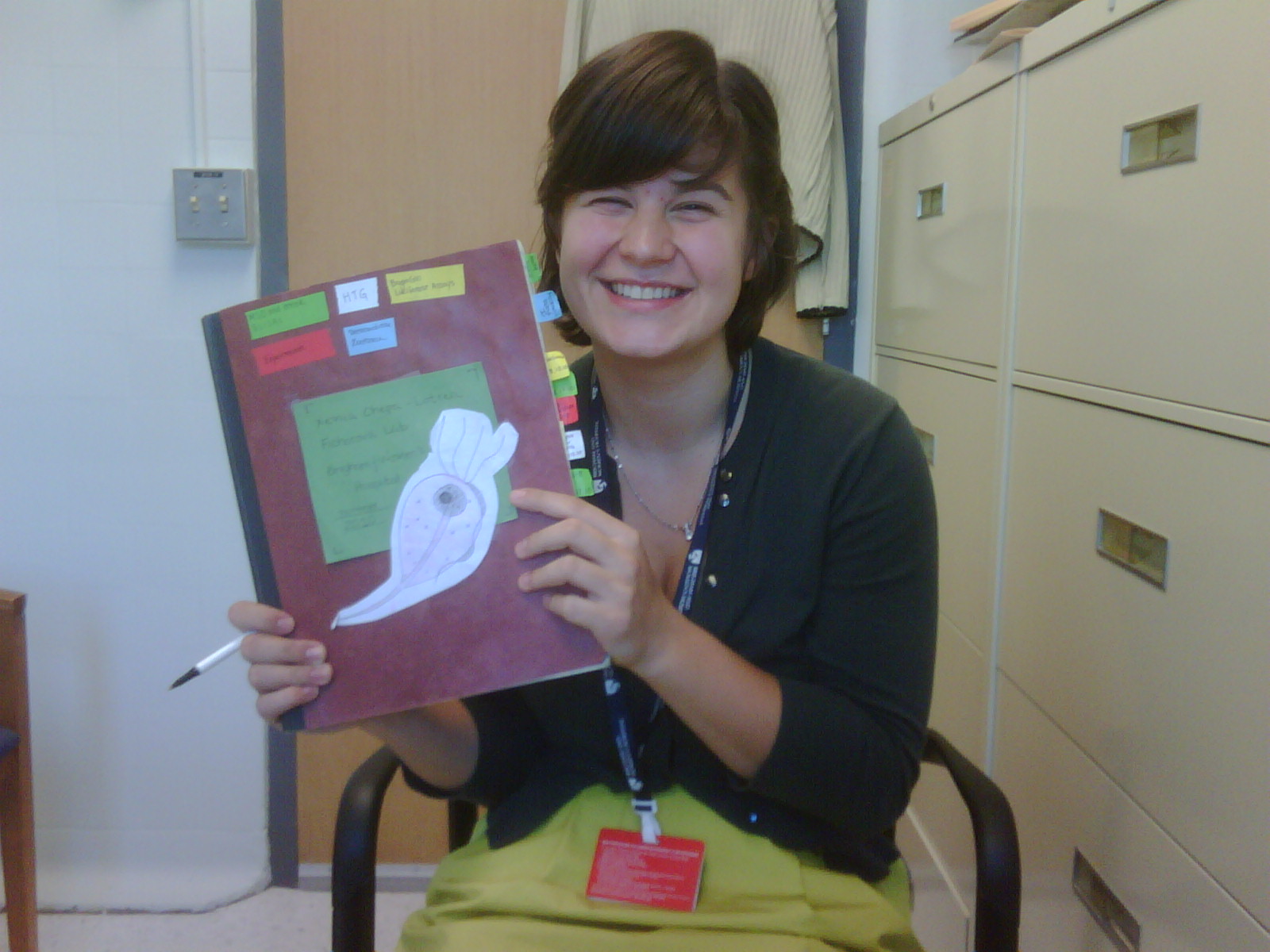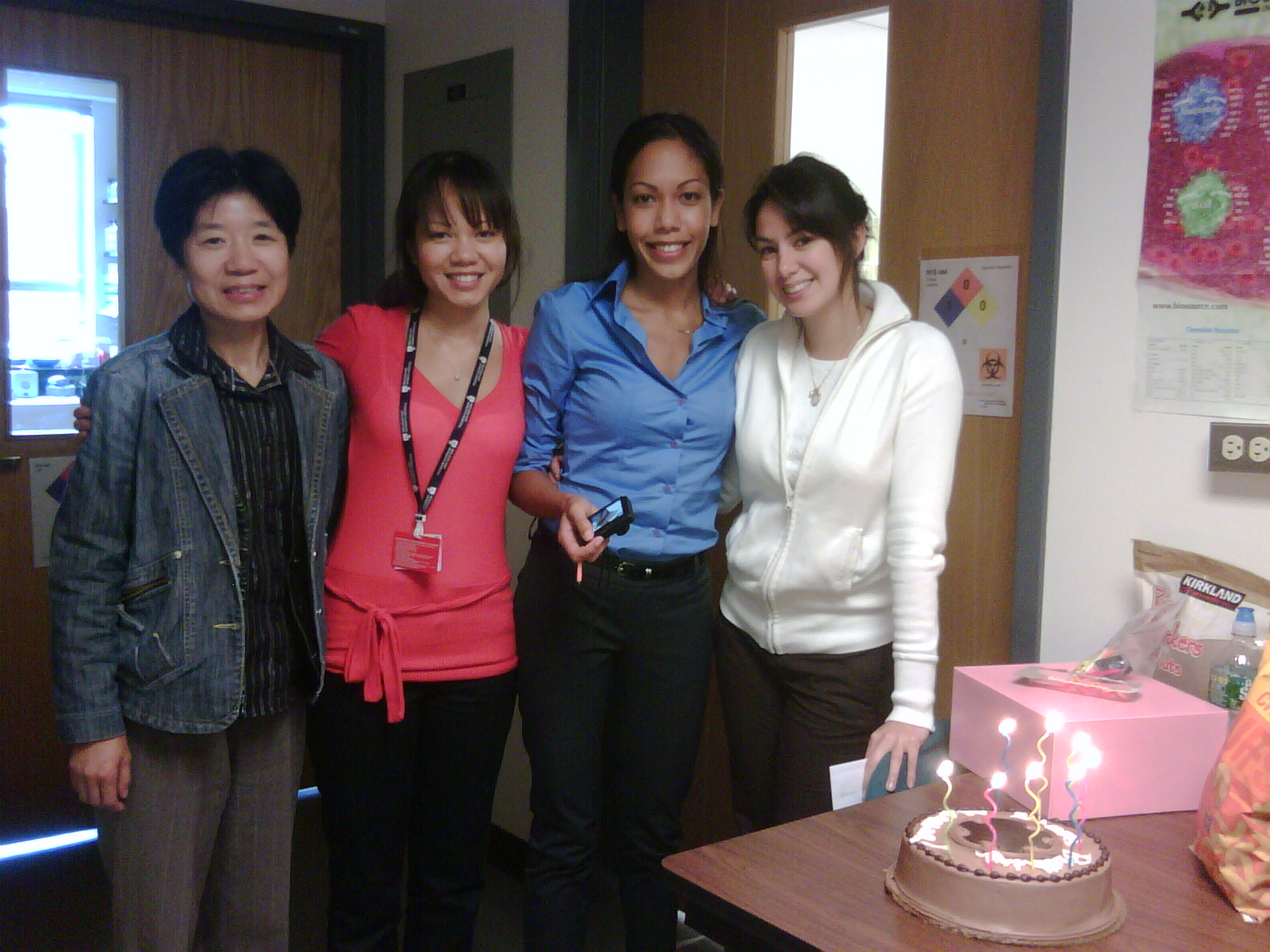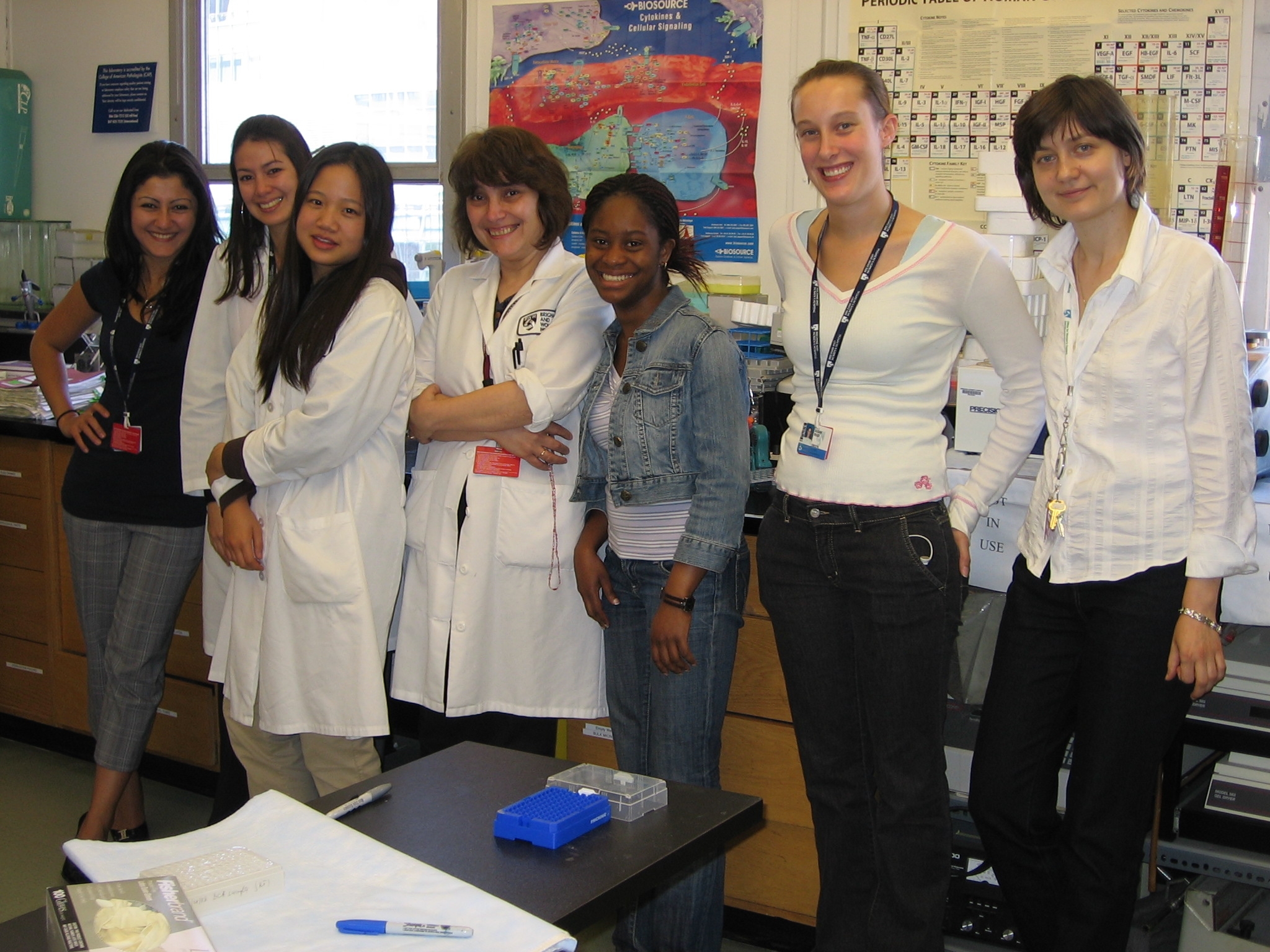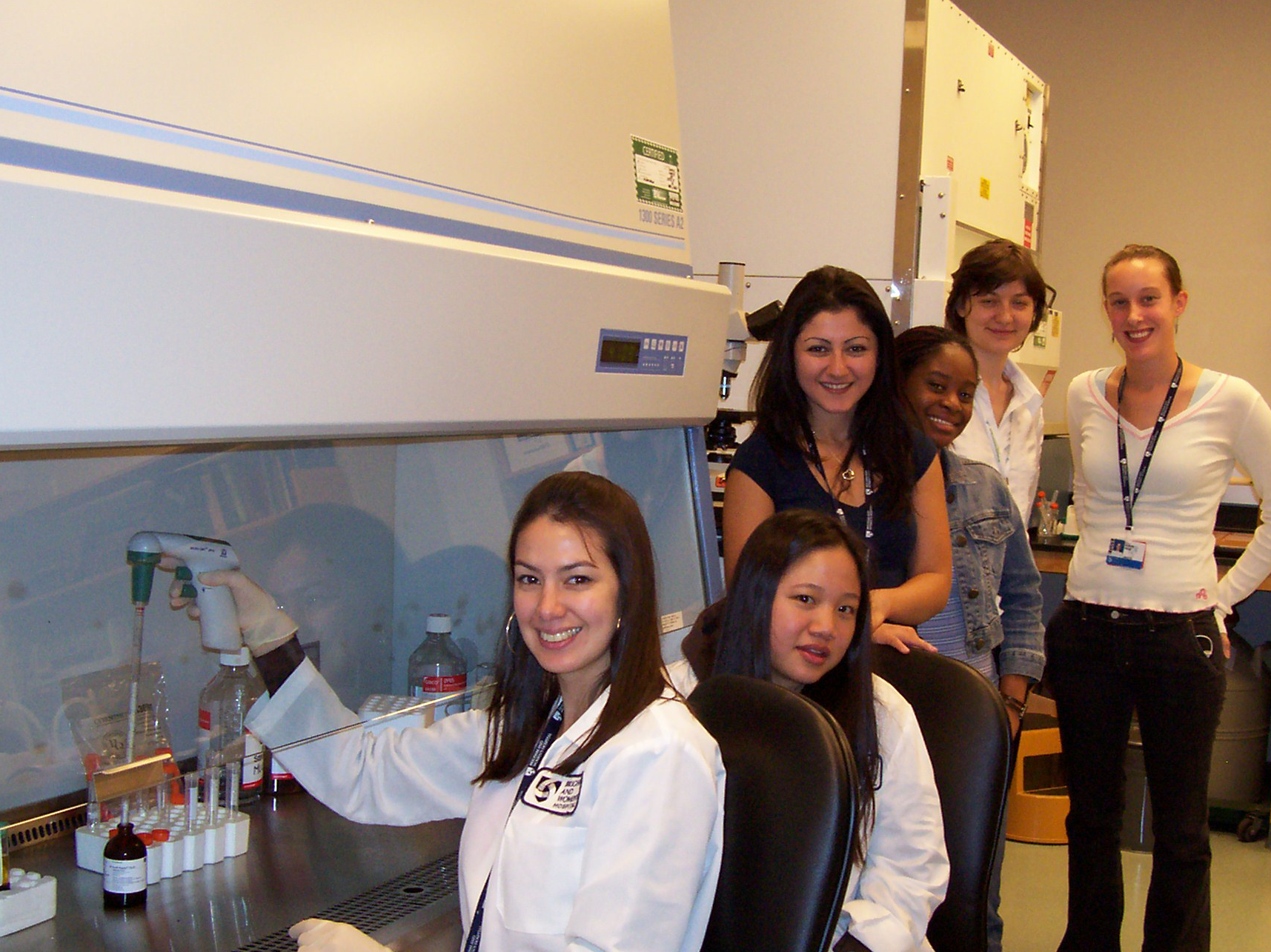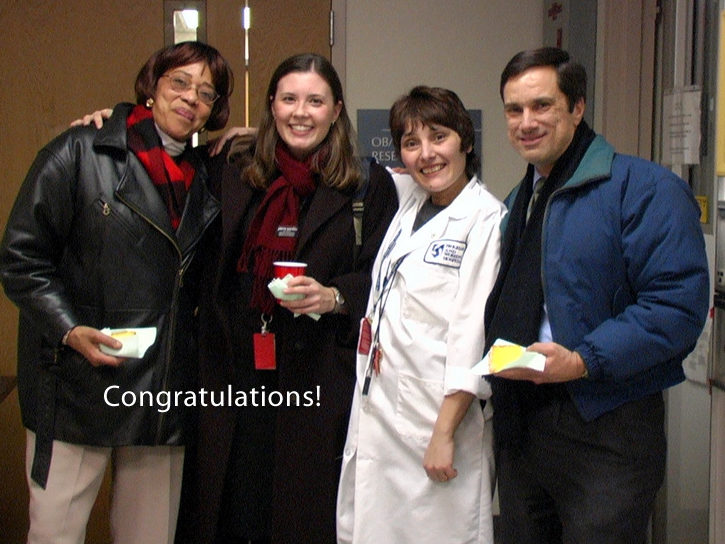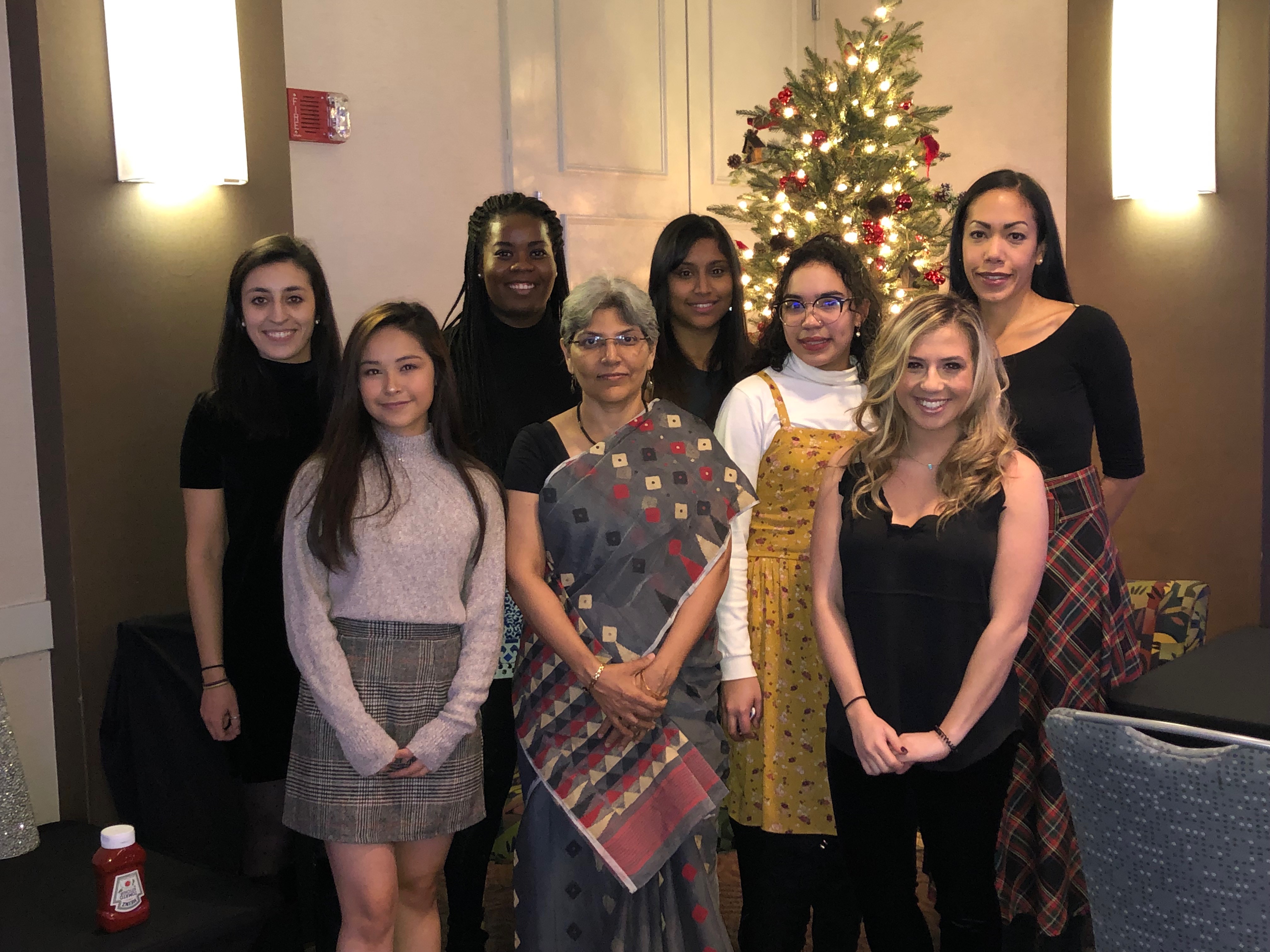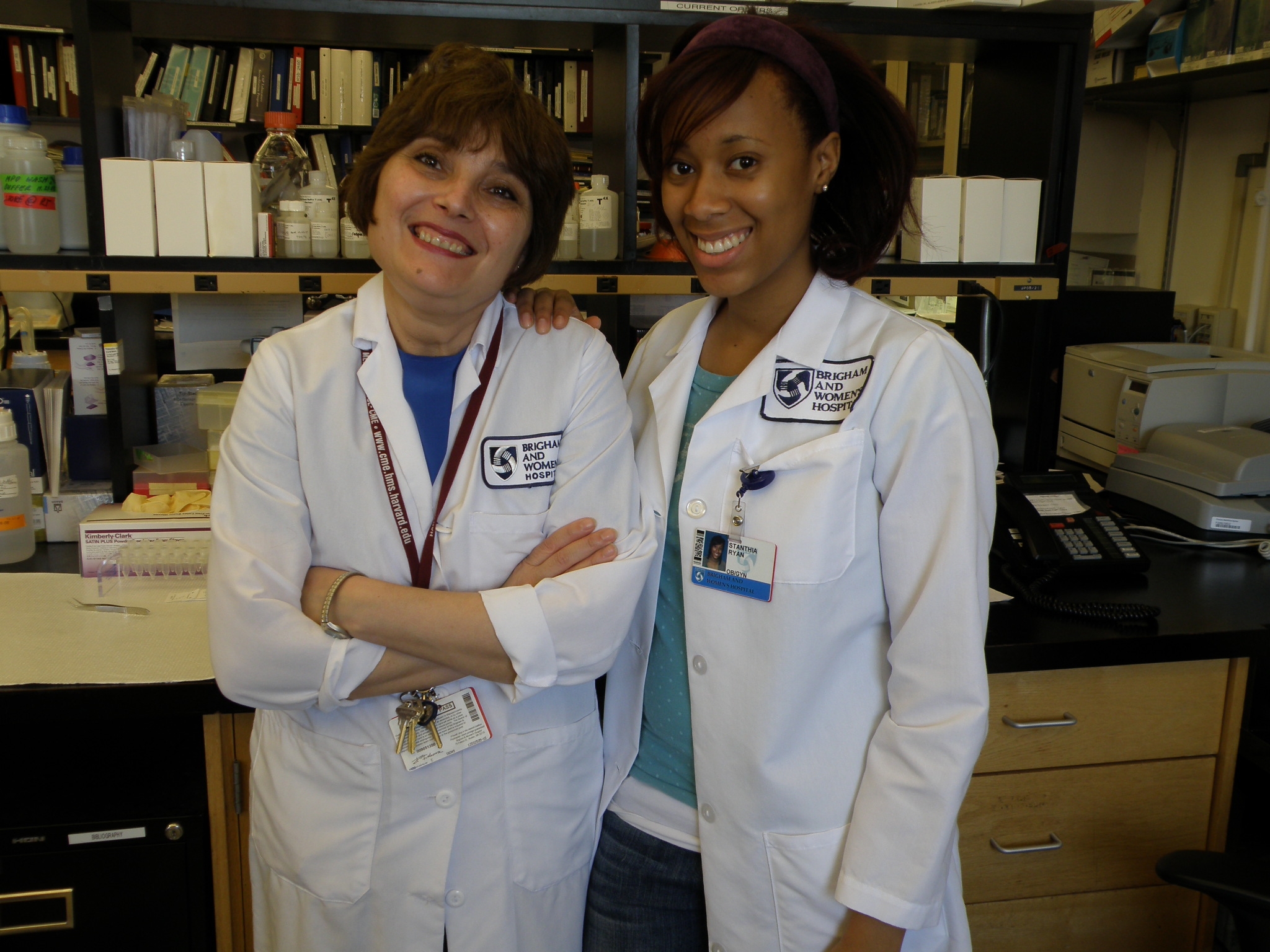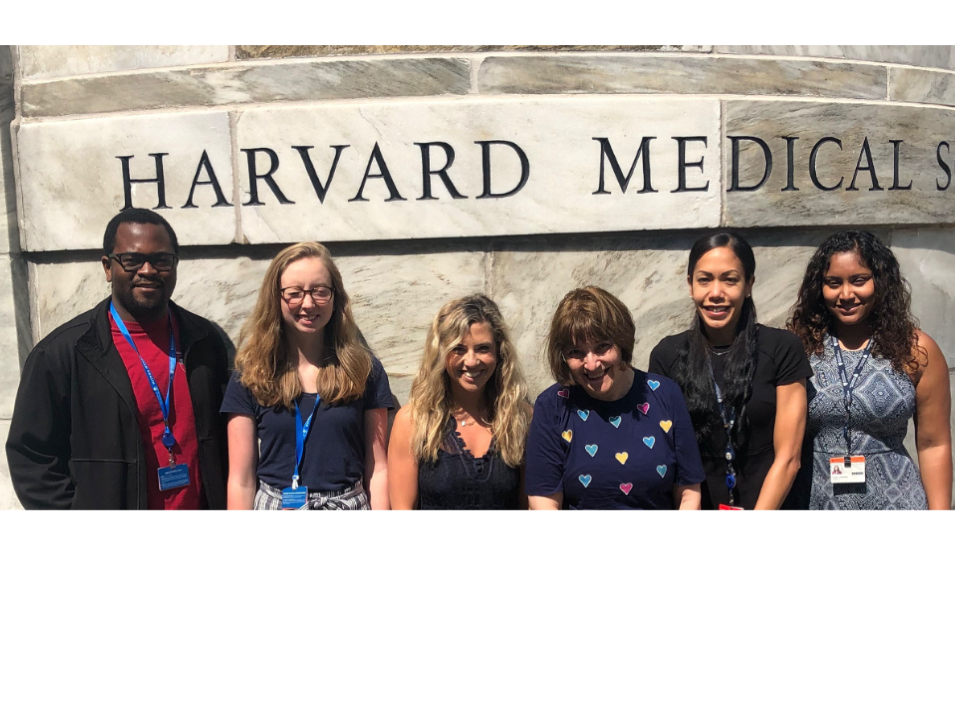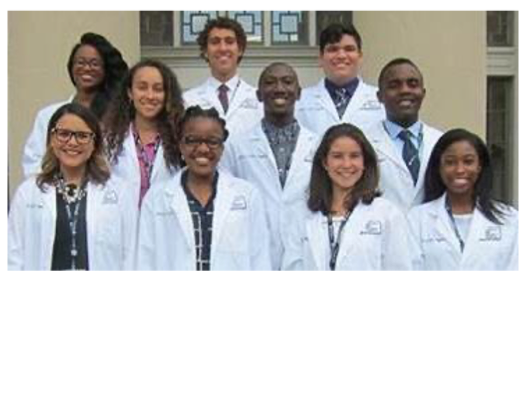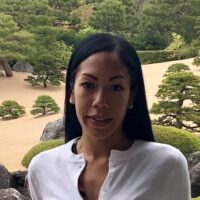 Hidemi is a graduate of Harvard University with a BA, and a focus in biology. She started training with Dr. Fichorova as a Faculty aid while in college and later joined the lab as a full-time researcher.  She was promoted to Lab Manager in 2010. Hidemi has co-authored a pending patent application and thirty original articles, including one first-authored article. She has presented our research on fifteen occasions. Hidemi continues to participate in Brigham and Women's Hospital and Harvard Medical School mentoring programs such as: Summer Training in Academic Research and Scholarship (STARS) program, and the Student Success Jobs Program (SSJP) where she was one of the co-recipients of the "Partners in Excellence Team Award" in 2011 and 2016.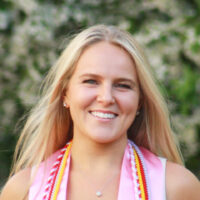 Claire is a graduate of Northeastern University with a BS in Health Sciences and a Master of Public Health. Her prior research experiences are in breast oncology, most recently, examining racial and ethnic differences in referrals to a high-risk breast clinic and how these differences may represent inequities in access to individualized preventive care among women in historically minoritized groups, who experience worse breast cancer outcomes. Claire joined the lab to support the team's research efforts administratively and to continue to build her research skills. In the future she plans to attend medical school and continue to work towards addressing health inequities.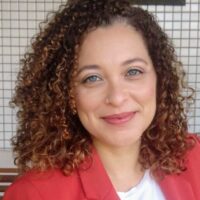 Paula was born and raised in Rio de Janeiro, Brazil. She got her BS (2005), teaching (2007), and master's (2007) degrees in Biology from the State University of Rio de Janeiro. During this time, Paula studied lipoxins' antiangiogenic actions. In mid-2008, she moved on to a position as a research fellow in the Leprosy Laboratory of the Oswaldo Cruz Foundation, working for the first time on neglected diseases focusing on Leprosy. Three years later, she enrolled in a Ph.D. program in the same institution/lab and concluded her Ph.D. in 2015. Her thesis focused on the genetic and functional association of miRNAs with Leprosy. She also spent 10 months at City of Hope, California, investigating the role of miR-146a using a murine knockout model. She has been a tenure-track Biology teacher at Colégio Pedro II, a prominent Brazilian federal Institute of the Ministry of Education, since 2009. There, she designed, led the implementation, and coordinated a tuition-free Graduation Program in Science and Biology Teaching for teachers. In 2021 she was awarded a scholarship from the American Association of Immunologists, starting her first postdoctoral at CETRI at Brigham and Women's Hospital to study miRNAs in the context of resolution of inflammation. She recently joined Dr. Fichorova's lab to develop in vitro studies on the role of non-coding RNAs in the mucosal immunity from the female genital tract and microbiome. Paula enjoys traveling, hanging with friends, and dancing in her spare time.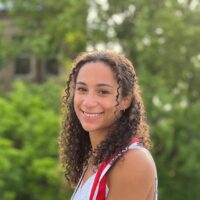 Julie is a recent graduate of Cornell University with a BS in Biological Sciences. As an undergraduate student she worked in a plant genetics research lab, focusing on techniques in GMO plant production.​ She joined the laboratory of Genital Tract Biology in June 2022. In the lab she is developing technical skills in human in-vitro models and processing clinical samples for immunoassay analysis. In the future Julie hopes to attend medical school and continue to explore her interest in obstetrics and gynecology.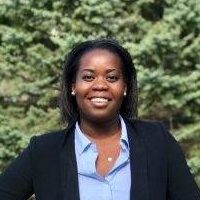 Stephanie is a recent graduate from Fitchburg State University with a BS in Biology. Her Undergraduate research aimed to discover the missing DNase 2 Alpha gene in chickens and determine how they were able to compensate for this loss, by using their DNase 2Beta gene. Upon receiving her degree, Stephane joined the lab and excelled in performing immunoassays on various clinical samples from national and international studies run in the lab. In the future she plans to continue her education by obtaining a Master's degree in public health and epidemiology while continuing to research at the Fichorova Lab.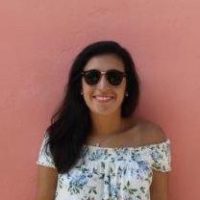 Karla graduated from Johns Hopkins University with a Bachelor of Science in Neuroscience and minor in French in the spring of 2018. Her first experience in the Genital Tract Biology Lab was as a research trainee through the STARS Program. During this time, she investigated the effect that hormonal contraceptives have on vaginal immunity. She loved this experience and decided to come back as a full time intern in the fall, post-graduation. She then traveled on a scholarship to Malaysia to teach English and in 2020 came back to the lab to continue her research before entering medical school. Outside of the lab, Karla enjoys reading, attending concerts, and traveling.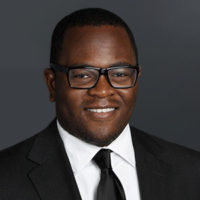 Olatunde is a graduate of Harvard University with a degree in Molecular and Cellular Biology and a secondary concentration in the History of Science. He is currently a medical student at the University of Texas Southwestern Medical Center in Dallas. He did research in the Fichorova lab through the Summer Training in Academic Research and Scholarship (STARS) program in 2019. His project focused on evaluating how a novel contraceptive gel affected elements of the vaginal microbiome.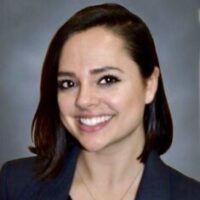 Olivia received her BA in Biology from Pomona College in 2012, after which she joined Dr. Fichorova's lab as a technical research assistant. With a strong interest in Women's Health, she went on to complete her medical training at New York Medical College and OB/GYN residency at Brigham & Women's Hospital and Massachusetts General Hospital, graduating in 2022. Post-residency she traveled to Kwazulu-Natal, South Africa to assist with the start-up of a clinical research project examining the role of the vaginal microbiome in preterm birth and HIV acquisition among young African women. She plans to work as a general OB/GYN upon returning to the United States.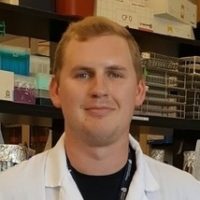 Chris graduated from the University of Massachusetts Boston with his BS in Biology in 2016. His undergraduate research involved trace element fingerprinting and genomic analysis of Mytilus in the gulf of Maine, along with investigating the social epidemiology of financial debt in the Boston area. Chris joined the Fichorova Lab upon receiving his degree, and has been focusing on performing cytokine assays for various ongoing studies. He plans to continue his education in the near future focusing on infectious disease epidemiology and public health.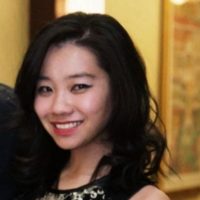 Tiffany is a current Harvard graduate student studying Immunology. She earned her B.A. in Biology and Art History from Wellesley College in 2015. Her thesis research is focused on the role of exosomes and microRNAs in modulating the immune response to vaginal infections. In addition to the immune system, she also enjoys thinking and writing about 20th century American architecture and design.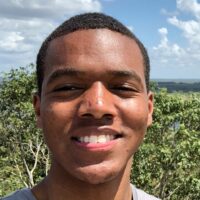 Joshua recently graduated from Howard University with a degree in Civil Engineering. He was a member of the BWH STARS program, through which he was able to connect with Dr. Fichorova. Dr. Fichorova and Joshua worked on a literature review outlining how dysplasia of the vaginal microbiome relates to high-risk HPV and cervical cancer. He had a wonderful time working with Dr. Fichorova over the summer and learned so much about the literature review process. Currently, Joshua works at Walter P Moore, a structural engineering consulting firm based in Houston TX. Starting in the fall 2022, he will be working with Dr. Antonia Chen, an orthopedic surgeon at Brigham and Women's Hospital. In the future, he hopes to complete medical school and work as an orthopedic surgeon. He also wants to build his own hospital and provide free healthcare for those in need.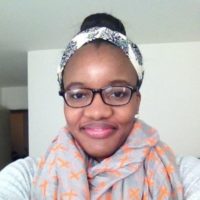 Kene is a Bachelor of Science in Public Health candidate at Rutgers University. For the Summer of 2016, she is a research student through the Summer Training in Academic Research and Scholarship (STARS).  Her project is focused on theTrichomonas vaginalis Virus, specifically in finding inhibitors that can obstruct the inflammatory pathway used to cause increased inflammation in women with trichomoniasis.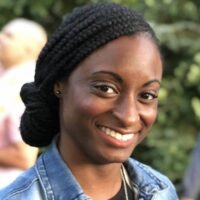 Aurielle is a Family Medicine Physician currently practicing in Detroit, Michigan. She graduated from University of Pittsburgh with her BS in Biological Sciences in 2011 and that same year participated in the BWH STARS program where she spent her time in Dr. Fichorova's lab. Aurielle went on to complete Medical School at The Ohio State University and completed her Family Medicine Residency at Ascension Providence in Southfield, Michigan. When she is not pursuing her passion of serving those in underserved communities, Aurielle loves to spend time traveling with her husband and playing with her dog Bruno.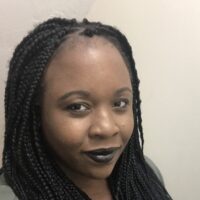 Titilayo is a school nurse with a background in hospice and palliative care. She started her career in the Fichorova's Lab as intern while studying at Boston University where she obtained a Bachelors of Science in Health Sciences and Public Health in 2011. Her research in the lab progressed from a technical research assistant to an assistant research manager, educating medical students and high school students in the art of research. While in the lab, she received an Associates in Nursing from Roxbury Community College and later Bachelors of Nursing from Curry College. After achieving a degree in nursing, she started her career in end of life care. During her time at Mount Auburn Hospital and Hebrew Senior Life she specialized in hospice and palliative care, with a focus in initiating many culture sensitivity educational projects. At each establishment she taught medical students the importance of culture in palliative and hospice care. Recently she has made a transition to community health, with a focus on school health and care of the homeless. She is pursuing health policy change to increase the focus of culturally sensitive care and education for our students. Currently she studies at Simmons University toward a Masters as Family Nurse Practitioner.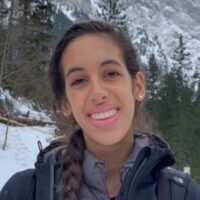 Maya is a graduate of Haverford College with a BS in psychology and neuroscience. Her thesis research focused on if a mindfulness breathing exercise could influence attention, which was measured using EEG. In the lab she is developing technical skills in immunoassays, data quality checks, human in-vitro models, and separating peripheral blood immune cells for gene expression profiling. She is attending Marshall University Joan C. Edwards School of Medicine and hopes to work towards making healthcare more accessible to underserved populations. Outside of the lab Maya enjoys reading, hiking, and traveling.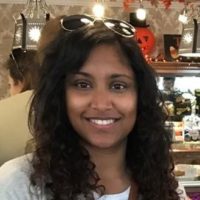 Yashini graduated from the University of Cape Town, South Africa with her Ph.D. degree in Molecular & Cell Biology in 2015. Yashini initially joined the Fichorova Lab for 3 months in 2012 while doing her graduate studies. Her Ph.D. research focused on hormonal contraceptives and female genital tract inflammation. She investigated the differential effects, molecular mechanism of action and steroid receptor involvement of two progestin-only injectable contraceptives medroxyprogesterone acetate and norethisterone enanthate in inflammatory gene expression. Yashini then did a Postdoctoral Fellowship in a Translational HIV Immunology Lab at the National Institute of Communicable Diseases in Johannesburg, South Africa. Her research there focused on identifying biomarkers that are associated with HIV-1 control in a cohort of HIV-1 long-term non-progressors. She returned to the Fichorova Lab in November 2016 as a Postdoctoral Research Fellow, and her research is focused on investigating factors that influence female genital tract inflammation and HIV-1 risk. Outside the lab, Yashini loves to travel and experience different cultures.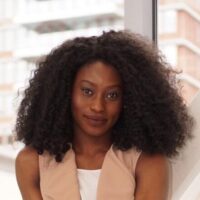 Dami holds a BS in Biology (Premedicine), an MBA and also founded a public health nonprofit (The ARISE Africa Foundation) while working at the Fichorova lab. Her research was primarily focused on two of the studies in the lab – identifying inflammation markers in children born prematurely and understanding the increasing susceptibility of African women to HIV due to the use of contraceptives. With ARISE, she leads her team to increase the number of Nigerians that get tested and treated for STD through education, leveraging the power of the media to instigate change, and providing means to individuals to get medical care. Her work so far resulted in a recent feature by CNN. Dami was later promoted to Project Coordinator at Boston Medical Center, working towards building a career in healthcare leadership.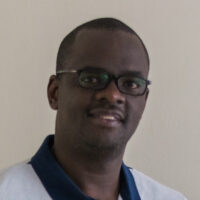 Jordan is a research scientist with a passion for implementation science especially on HIV prevention. He holds a Masters degree in Molecular Biology, an MPH and a Ph.D in Biomedical Sciences. Jordan provides oversight on HIV, gender based violence and health systems strengthening operations research at LVCT health, a local non-governmental organization based in Kenya. He is a co-chair of the Research Sub-Committee in the Kenya national PrEP technical working group and a member of the Kenya AIDS Research Coordinating Mechanism (KARSCOM). Jordan did research in the Fichorova Lab in 2013 as part of the multi-country Vaginal Biomarkers study and his PhD training. Work done in the lab focused on quantifying soluble immune markers (antimicrobial proteins) in cervicovaginal samples and getting to know and spend time with the wonderful team at the lab! Outside the lab, Jordan enjoys live music, writing, traveling and meeting people.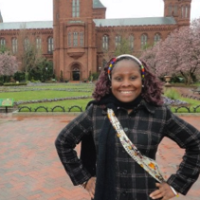 Shani received a Bachelors of Arts degree from Southern Connecticut State University. She studied Psychology and Public Health. Shani  visited her homeland, Jamaica, to conduct her honors thesis research, which consisted of identifying attitudinal variations and breastfeeding patterns among rural Jamaican women. Also, during her undergraduate career, Shani worked  in a nueorscience laboratory examining sex differences in stroke outcome. Recently, Shani has completed a post-baccalureate pre-medicine program at the University  of Connecticut and shortly thereafter, joined Fichorova Lab as an intern. During her leisure time, Shani enjoys a good game of tennis, badminton, peer mentoring and performing monologues in her native language.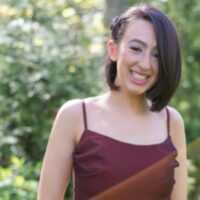 Sydney is currently an undergraduate student studying at Tel Aviv University in Tel Aviv, Israel. She is majoring in Arabic and Life Sciences and has previously completed microbiology research working in a plant lab at the University of Vermont. Additionally, she has been involved in a multiplicity of research and activism on Female Genital Mutilation. Sydney is interested in working on infrastructure of women's access to quality healthcare in refugee camps and other displaced populations environments. She hopes to go to medical school in the future to further her education in the OBGYN field. Inspired by the incredible work completed by the Laboratory of the Genital Tract, she joined as an intern for the summer of 2022.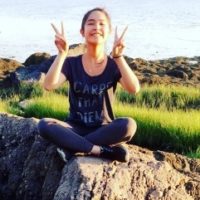 Ngan is currently an undergrad student at Simmons University studying Biochemistry and Biostatistics. Ngan's future plans include attending Medical school and traveling the world to aid patients in third world countries. She has been mentored in the Fichorova lab since her sophomore year in high school and continuing her internship every semester. In the lab, she contributes to data checking, chemical inventory, and assisting with Trichomonas vaginalis culture. Outside of work, she enjoys canoeing, movies, bowling, and collecting snow globes from her travels.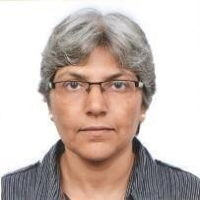 Taruna graduated in Pharmacy in 1999 from the University of Delhi, India. Her research was focused on 'Host-pathogen Interactions' as part of the collaborative program with CSIR-Institute of Genomics and Integrative Biology, Government of India and Delhi Institute for Delhi Institute of Pharmaceutical Sciences and Research (DIPSAR). She did her post-doctoral studies on 'Role of lung surfactant proteins in host defense' in MRC Immunochemistry Unit, Department of Biochemistry, University of Oxford, UK.  She is working as a Scientist with the ICMR-National Institute for Research in Reproductive Health, Department of Health Research, Government of India from 2007. Taruna has been collaborating with Dr. Fichorova since 2007 on her research program of 'Development of a Host-friendly Microbicide against HIV'. She worked in the Fichorova Lab 2018-2019 under the Indo-U.S. WISTEMM: Women Overseas Fellowship Program 2018 to pursue a project entitled 'Host factors silencing vaginal inflammation promote resistance to HIV' that was selected for an award under the category of 'Senior Scientists'.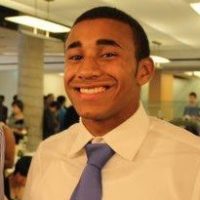 Sam is entering his senior year at Oberlin College. He studies Biochemistry with a minor in History. Besides enjoying researching in laboratories, Sam is a member of the Oberlin football team and plays as a defensive back. Sam began in the Fichorova Lab during the summer of 2015 and has returned twice because he enjoys his time in the laboratory so much. He enjoys data checking and aliquoting for the multiple clinical trials the laboratory partakes in. Outside of the lab, Sam enjoys going to the museum.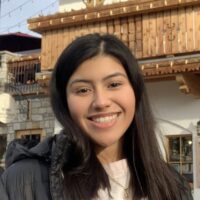 Ana is currently an undergrad student at Portland State University in Portland, Oregon majoring in Health Sciences. Ana's future plans include pursuing an MD/PhD program. She is interested in becoming a Gynecologist and serving Latinas and other underrepresented BIPOC communities. Ana worked in the Laboratory of Genital Tract Biology through the Summer Training in Academic Research and Scholarship (STARS) Program where students who are interested in pursuing advanced careers as research scientists, physicians and/or health care professionals are selected to participate in this 8-week program in the labs of Brigham and Women's Hospital and Harvard Medical School.
Esmeralda is a current student at John D. O'Bryant School of Mathematics and Science. She joined the Genital Tract Biology Lab this summer through SSJP. In the future, Esmeralda hopes to explore more of what the medical field has to offer.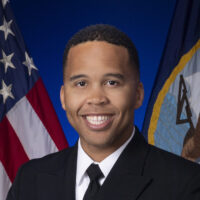 Richard first joined Genital Tract Biology Lab as a STARS scholar while studying for his MD at The Penn State College of Medicine.  Under Dr. Fichorova's mentoring he completed a graduation research project with focus on how the interaction between healthy and abnormal microbiota regulate inflammatory responses in the female reproductive tract. He learned how to do research with sharp attention to quality and integrity – values that highly resonated with his beliefs. To date, he continues trying to learn and discover ways to provide quality care. He believes "quality care" is providing unbiased care, effectively translating information communicated within academia to everyday people, efficiently responding to emergencies, and maintaining patient confidentiality. Most of all, quality care depends on physicians' desire to continuously acquire knowledge and explore new techniques that may contribute to the practice of medicine. Since graduating from medical school, he became an active-duty Naval Officer, completed a transitional internship at Walter Reed National Military Medical Center (WRNMMC), and served as the sole general medical officer for 1,500 Marines and Sailors in Japan. Now, he is back at WRNMMC completing his anesthesia residency.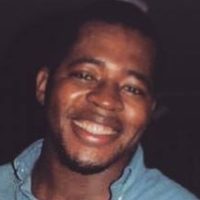 Osaruese graduated from Hamilton College with degrees in Biology and Philosophy. His senior thesis focused on measuring the metabolic rate of the Manduca sexta fed on varying concentrations of vitamin C. He has also completed research on mapping the pathways of different neurotransmitters of the Manduca sexta. Combining his knowledge in biology, Osaruese focused his philosophy thesis  around understanding and attempting to determine the best way to analyze human motivation and behavior. In doing so he speculates, that this is a biological dependence often overlooked when analyzing behavioral patterns.  In his spare time, Osaruese participates in spoken word poetry and is a part time trainer in students participating in speech and debate in the greater Boston area.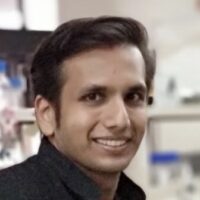 I  hold a PhD in Biotechnology from University of Mumbai, India. I joined the lab 2014 as HIV Research Trust Scholar to complete under Dr. Fichorova's mentoring and guidance a significant part of my doctoral studies. The research focused  on mechanisms of vaginal transmission of HIV and established preclinical safety and efficacy of a microbicidal candidate. It was one of my best research experiences. The lab was very welcoming and I could accomplish several experiments and complete my work within the stipulated time resulting in a Frontiers article. Currently, I am pursuing postdoctoral research at NCI/NIH where I explore various immunotherapeutic approaches to treat cancer and strategies for HIV cure. Outside the lab, I like to cook, explore new places and spend time with family and friends.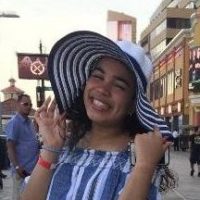 Aslaniz, also goes by Lanie, attended the Community Academy of Science and Health high school, and worked in the Laboratory of Genital Tract Biology through a program called the Students Success for Jobs Program (SSJP) where students who are interested in science and medicine are selected based on application and GPA to participate in an internship program at Brigham and Women's Hospital. Though she was only a junior in high school, working in this lab setting through the SSJP program has solidified her interest in science as a rising senior in high school.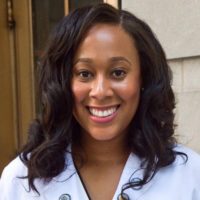 Stanthia started her experience in the Laboratory of Genital Tract Biology as a SSJP student and continued doing research in the lab for three years after graduating from Hamilton College. She worked on various projects in the lab in the fields of women's sexual and reproductive health. She then completed the Georgetown Experimental Medical Studies (GEMS) Post-baccalaureate Program at Georgetown University School of Medicine and returned to the lab for a third time in the summer of 2018 to complete a STARS scholarship under Dr. Fichorova's mentorship. Stanthia matriculated into the school of medicine's class of 2021. She plans to pursue a residency in OB/GYN and a fellowship in maternal fetal medicine where she will work with women with high risk pregnancies. She is also interested in working in underserved communities in Boston and the Caribbean, which is where her family is from. In her spare time, Stanthia enjoys bike-riding, traveling, and cooking with friends.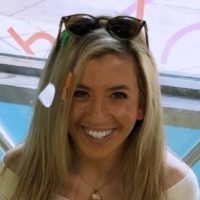 Gabriella received her bachelors of Science in 2016 (HUGE Wildcats Fan) and her Masters of Science from Villanova in 2017 with thesis focused on gene identification and characterization in Salmonella typhimurium.  In Fichorova's lab Gabbi has worked on experimenting on T. vaginalis– mycoplasma relationship as well as well mechanisms of Trichomonasvirus signaling to human cells. Gabbi is now working on cancer vaccines. She also has scuba-dived in the Great Barrier Reef and Thailand islands.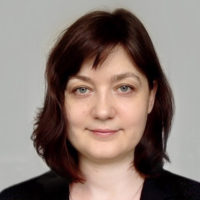 Radiana was trained as a Postdoctoral Fellow in Dr. Fichorova's lab for 5 years after completing her Ph.D. thesis on Notch receptors signaling. In Fichorova's lab she studied epithelial immunology of the female genital tract and participated in the development of new experimental models for preclinical safety assessment of microbicides including in vitro epithelial colonization assays to test the effect of microbicides on the commensal flora and HIV infection. She later worked in Dr. Judy Lieberman's lab at Boston Children's Hospital, specializing in siRNA-based microbicide methods and the role of mucosal myeloid cells in HIV infection, and in Dr. Todd Allen's lab at the Ragon Institute, joining a team testing new strategies for HIV reservoir elimination in a humanized mouse model. Radiana has also an M.D. from the Medical University, Sofia, Bulgaria, and in 2019 is starting her Residency in Pathology at Albany Medical Center, NY, which will allow her to combine her research experience with clinical diagnostic applications and pursue an academic career in Pathology.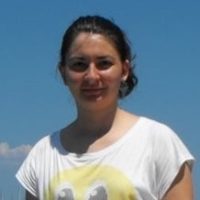 Rositsa received her Ph.D. degree in microbiology in 2014 from The Stephan Angeloff Institute of Microbiology, part of The Institute Pasteur International Network, Sofia, Bulgaria. Her research focuses on lactic acid bacteria and probiotics. Rositsa is an Assistant Professor at Sofia University, Bulgaria and a research and development manager of ProViotic AD. She joined the Fichorova Lab in summer 2016 for a collaborative research project funded by the EU and ProViotic AD. Rositsa enjoys music concerts, motorbike riding, paragliding and other extreme sports.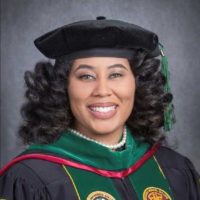 Yasmin is a PGY-1 at Baylor's Family Medicine Program, who truly exemplifies her alma mater's mission statement: "Worship of God through service to mankind." While at Meharry Medical College, she developed a passion for primary care, with a specific interest in women's preventative health and education in underserved communities. During her first two years of medical school, she sat on the board of directors for Meharry's student-run community clinic, 12 South, where patients got basic medical care, free of charge, every week. Yasmin spent the spring break of her first year traveling to Fusagasuga, Colombia, for a medical mission trip where she provided medical care for thousands of impoverished women and children. In the summer after her first year, Yasmin wasa research trainee in Dr. Fichorova's Genital Tract Biology Lab through the STARS Program. During this time, she investigated the effects of seminal plasma on Trichomonas vaginalis, furthering her interest in women's health. Through sponsorships from the UHF/NMF, she developed the #WomensHealthMatters Initiative, aiming to provide nutrition and exercise information in the form of educational tools to women in underserved communities in Nashville. Yasmine plans to continue serving her community by providing nutritional health education, improving health literacy, and highlighting the importance of preventive medicine in underserved populations throughout Houston.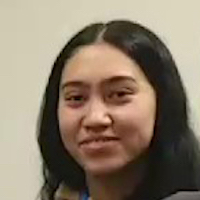 Stefania is working in the Laboratory of Genital Tract Biology through a program called the Students Success for Jobs Program (SSJP) where students who are interested in science and medicine are selected based on application and GPA to participate in an internship program at Brigham and Women's Hospital.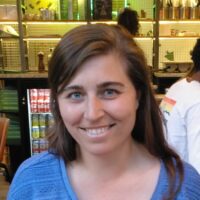 Vega graduated from the Complutense University of Madrid (Spain) with her Ph.D. degree in Microbiology and Parasitology in 2017. At that moment, she was joining a 4 years training as a resident in Clinical Microbiology in the Puerta de Hierro Hospital (Spain), which she finished in 2019. Her Ph.D. research focused on the immunomodulatory proprieties of the larval antigens of Anisakis simplex in mice and humans. She investigated how these antigens could modify the expression of surface molecules, cytokines and transcription factors, alone or combined with TLR agonists, in bone marrow dendritic cells. Also, she researched the relationship between the levels of Anti-A.simplex antibodies in the serum of healthy/septic individuals and the different subtypes of T/B cells. As a resident, she also participated in the development of a research project between the Puerta de Hierro Hospital and the Complutense University of Madrid (Spain). Her research there focused on the prevalence, and the relationship between endosymbionts and drug resistance or clinical outcomes of trichomoniasis. Vega started in Fichorova Lab on February 2020 as a Research Intern, and she collaborates in the research of new biome-friendly vaginal products for improved genital health in women with the Genitourinary Syndrome of Menopause. Outside the lab, Vega loves to learn new languages, travel and write.