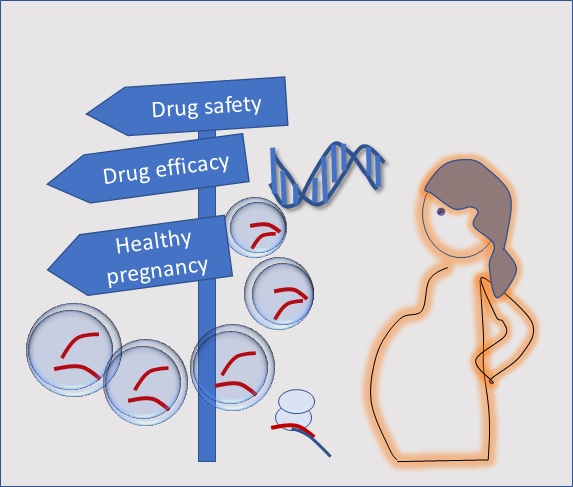 Fichorova Awarded NICHD Grant to Study Drug Safety in Pregnant and Lactating Women
Raina Fichorova, MD, PhD, founding director of the Brigham's Genital Tract Biology Lab, was selected for a National Institutes of Child Health and Human Development (NICHD) grant to support research into drug metabolism in pregnant and lactating women.
The project, "MicroRNAs as Regulators of Drug Metabolism and Transport in Pregnant and Lactating Women," examines how the states of pregnancy and lactation affect micro RNAs (miRNAs) regulating levels of drug-metabolizing enzymes and transporters (DMETs). miRNAs are small pieces of RNA that block or limit the translation of genetic message into proteins. Understanding the mechanisms behind DMET expression is a key step in developing predictive models of drug safety and efficacy in pregnant and lactating women and may reveal potential therapeutic targets for both mothers and children.
Fichorova is a reproductive immunologist who studies how the female genital tract's ecology influences immunity and inflammation. This grant leverages work from an NICHD-funded study of miRNAs in Fichorova's lab, which focuses on hormonal contraceptives and therefore excluded pregnant and lactating women from its analysis.
The data Fichorova's research generates will be made available to other researchers through the NICHD Data and Specimen Hub (DASH), which centralizes data from NICHD-supported studies to advance research in human development.
NICHD's mission is to lead research and training to understand human development, improve reproductive health, enhance the lives of children and adolescents, and optimize abilities for all.
Source: Brigham Awards, Honors, Grants